January 2, 2022
Looking Back at the New Games of 2021
Review all the new game shows of 2021! What did you like the most?
Game shows proved, yet again, to be an important commodity in 2021. As the pandemic raged on networks stocked up on games…and why not? They're easy and cheap to produce, pretty easy to work within health regulations, and usually solid, stable performers. We wanted to take a quick look back at all the new games of 2021. We may be ranking these into a Best Of list soon so watch out for that! This list is just alphabetical and not in any ranking just yet.
US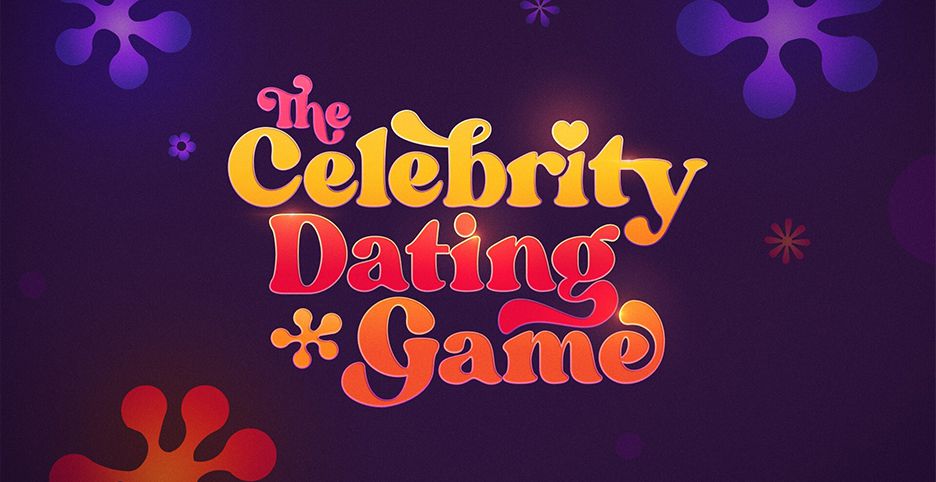 *The Celebrity Dating Game: After decades off the air and several reboot attempts ABC brought back The Dating Game in celebrity form this past summer. Zooey Dechanel hosted with Michael Bolton providing song parodies throughout. The series played it as close as possible to the classic 60s and 70s version, down to the colorful flower-driven set.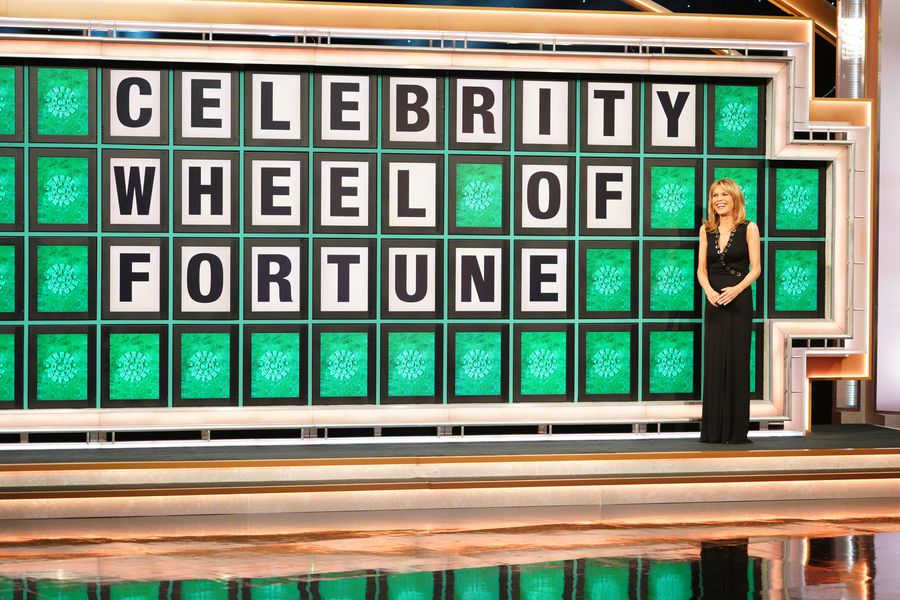 *Celebrity Wheel of Fortune: It took adding celebrities and removing nearly all gimmicks and complications but Celebrity Wheel of Fortune made the format feel fresh and fun for the first time in years. The show is as close to a panel comedy show as we've had in America, with the game taking a backseat to the contestants essentially torturing Pat Sajak which we approve of.
*Chain Reaction: Game Show Network rebooted Chain Reaction yet again in 2021. Understandably there was a heavy amount of skepticism when the casting notice game up. How many times are they going to trot this format back out before someone realizes it wasn't going to work out for them? Maybe third time is the charm because the third revival ended up being incredibly popular for GSN but also by far their most enjoyable version. I'd argue modern Chain Reaction is the best the format has ever been.
*The Chase: After the success of ABC's Jeopardy: The Greatest of All Time tournament it was a no-brainer to next bring back The Chase with the three GOATs as Chasers. There were a few growing pains and issues with the first season, most of which were fixed by the time season two came around. Mark "The Beast" Labbett even made a welcome return to the US version which made a world of difference.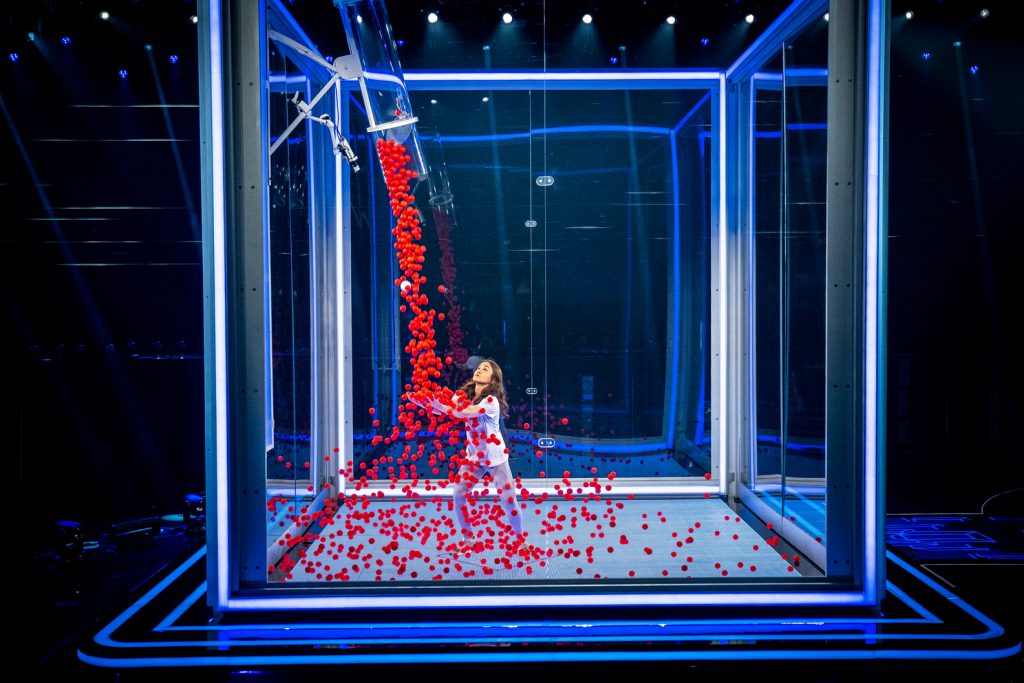 *The Cube: It took a decade but The Cube finally came to America! TBS picked up the show with Dwyane Wade hosting. The series follows the format of the original British version but improves upon the production of (at that time) The Million Pound Cube in nearly every way. The show is apparently casting so hopefully we'll be seeing more The Cube in the near future.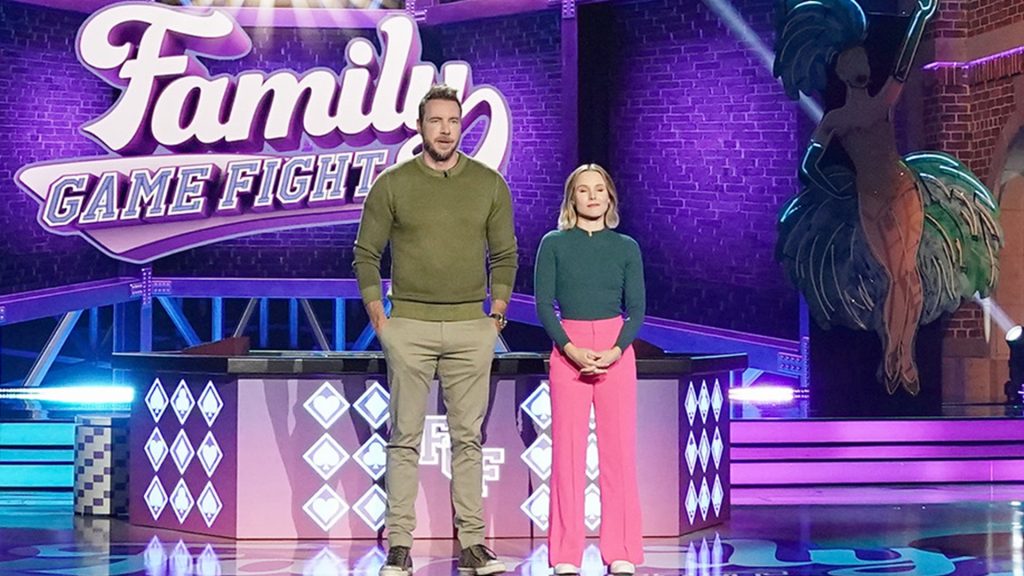 *Family Game Fight: NBC's Family Game Fight seemed to come and go with little fanfare, but if you are a fan of Ellen Degeneres's talk show games and primetime show Game of Games, this show was probably up your alley. Dax Shepherd and Kristen Bell hosted the game seeing two teams face off in larger-than-life games for a potential $100,000.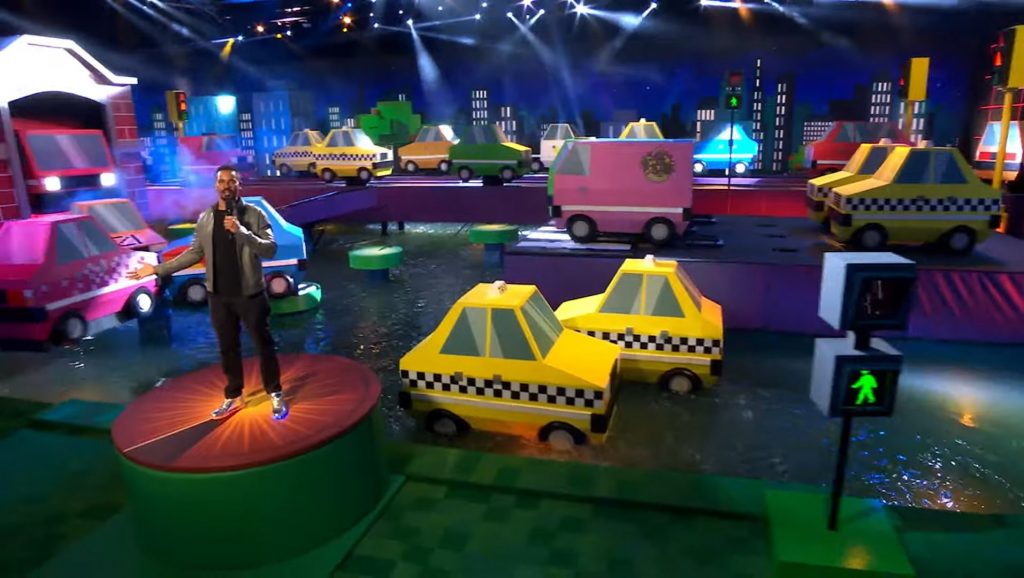 *Frogger: Of the several stunt game shows to come out in 2021 Frogger was the most peculiar. Mix ABC's Wipeout with a touch of the classic Atari video game and you've got this Peacock original game show hosted by Damon Wayans Jr. and Kyle Brandt. We didn't think it was too bad! Check out our first impression here.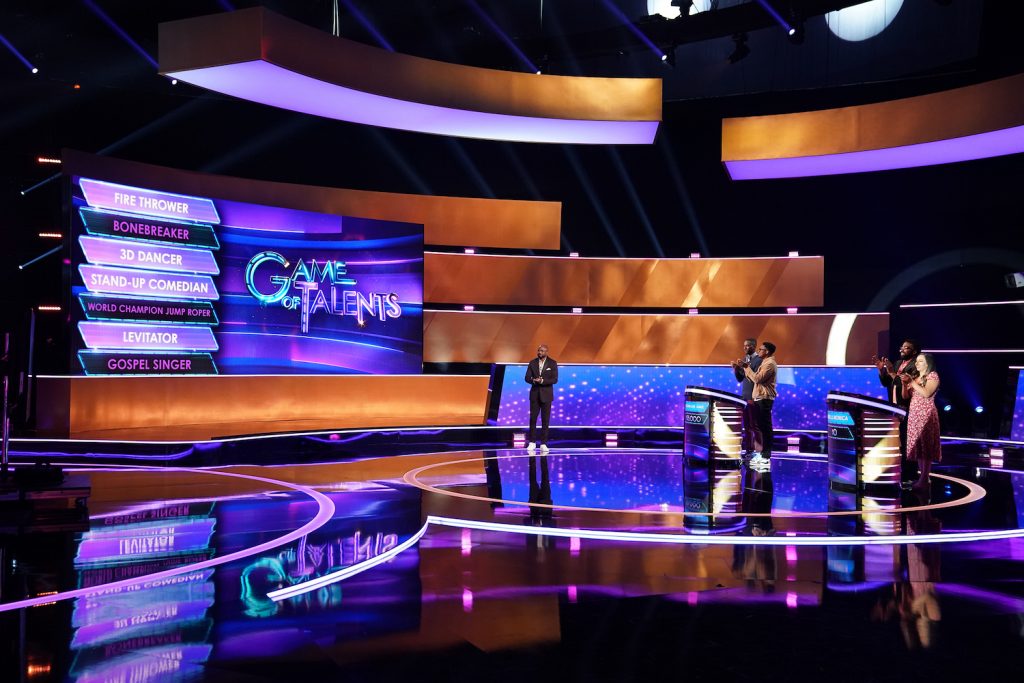 *Game of Talents: Fox's Game of Talents was a show that checked all the boxes of potential success on paper but couldn't live up to its full potential on television. A talented proven host like Wayne Brady? Check. A competitive shout-at-the-television format? Check. A talent show within a game show? Check. Something just did not click with this, though, and it never achieved what it should have been. Plus…please no more fake audience reactions edited in. It's just embarrassing. Canned applause is one thing. Editing in audiences.mp4 looks remarkably bad.
*The Hustler: What a pleasant surprise ABC's The Hustler turned out to be. The format of "someone knows all the answers but has to not be caught by the others" has been tried repeatedly to little success. It took a Clue or Knives Out-like environment, a more detective and deduction-based format, and the impeccable hosting of Craig Ferguson to finally make work. It also gave us the moment above which is still glorious.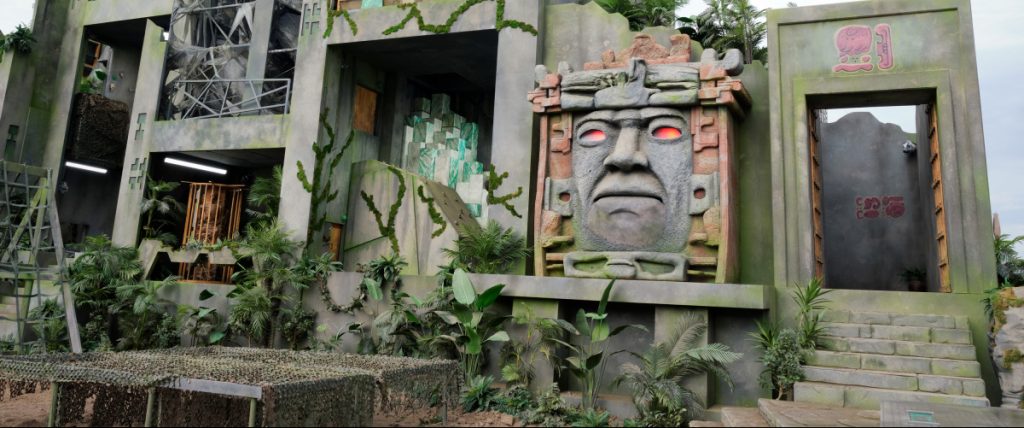 *Legends of the Hidden Temple: We want to like Legends of the Hidden Temple so much more than we do. It's not that the show is bad. It's a straight up revival of the classic kids game show but for adults. The main issue? It's *so* slow. It would have done a world of difference to do two half-hour games instead of one hour-long episode. Everyone wants to see the Temple Run (which is still very fun) and having it appear so little in the show is a big mistake.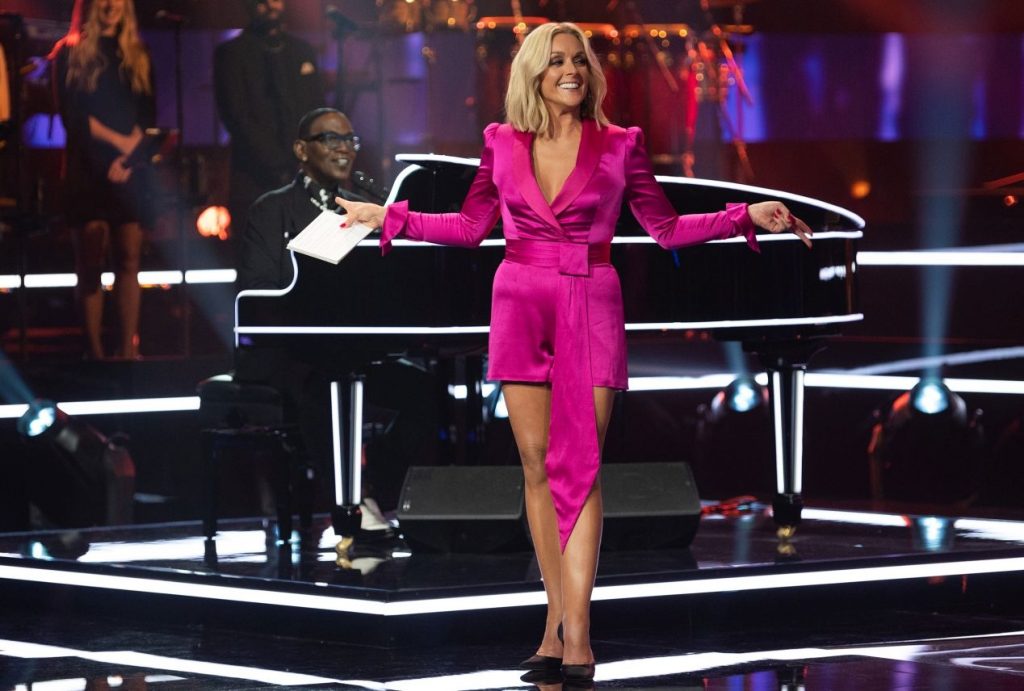 *Name That Tune: Fox's strategy seems to be confusing viewers by having shows with similar or nearly identical formats airing year round and hoping no one notices. Realistically Name That Tune is pretty much identical to Beat Shazam. Beat Shazam is just a more solid and relevant show. Something felt very off with Name That Tune. It was allegedly renewed (though host Jane Krakowski experienced a breakthrough Covid case while filming) so we'll see if they manage to improve next season.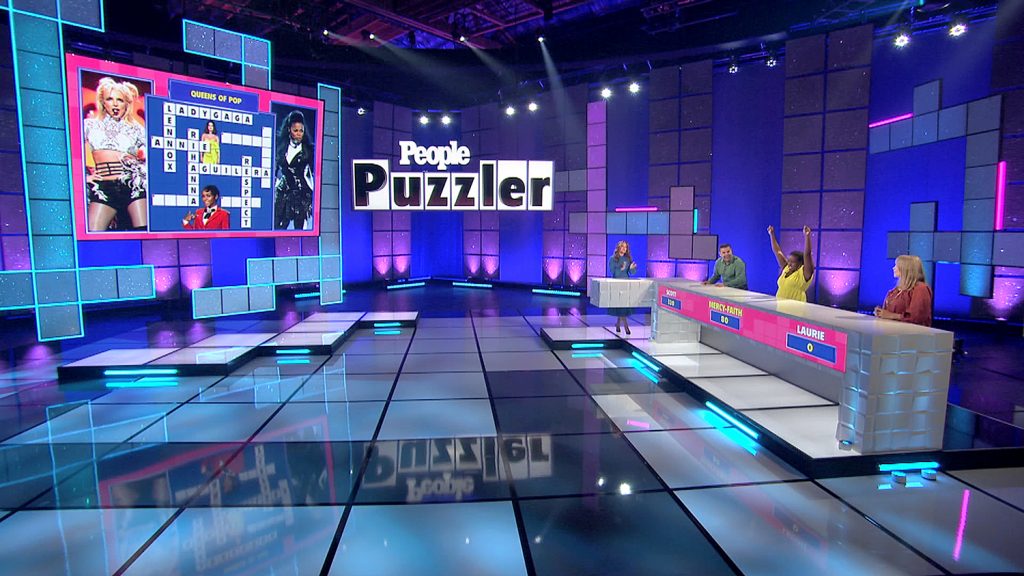 *People Puzzler: Game Show Network's People Puzzler turned out to be a very fun time. It follows the usual GSN pattern (background noise-style show, light and easy game, as safe as can be, $10,000 grand prize). Host Leah Remini is what makes People Puzzler so much better than it should be. She plays the show for what it is and isn't afraid to dig into contestants when appropriate. It's a fun little show that's worth your time to check out.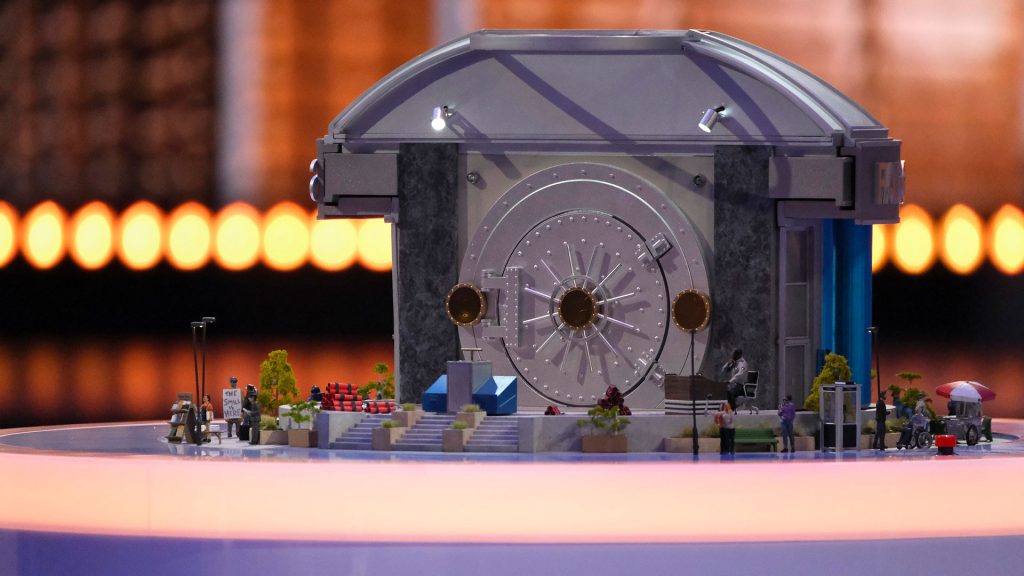 *Small Fortune: NBC's Small Fortune was always going to be a tough sell. The game is a stunt-based game where contestants interact with miniature figures and sets to win big money. It initially aired in England and didn't do well so we didn't have high expectations of success in America. They did manage to improve upon the UK format but it wasn't enough to stick the landing.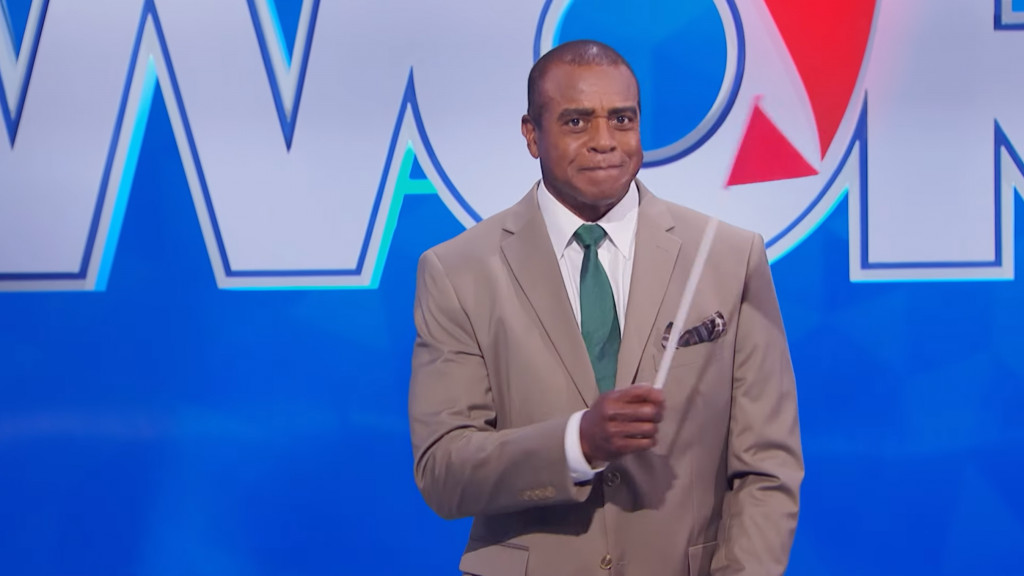 *Tug of Words: If Game Show Network has a new show coming out you can guess what the show will be exactly. The same pattern we described for People Puzzler exists here. It's just lucky that the show is genuinely engrossing and fun. It takes a little bit to get going but once it does it's a tricky and entertaining show that's impossible to not shout at the TV and play along with.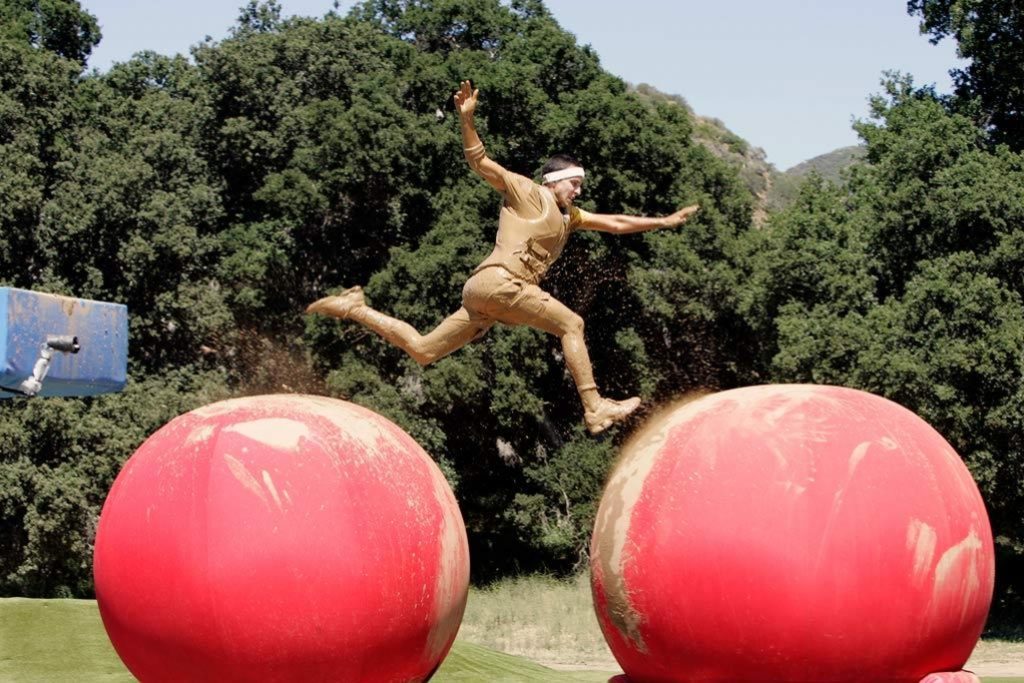 *Wipeout: Wipeout returned in 2021 on TBS! With hosts Nicole Byer and John Cena! The actual game itself is as silly and amusing as normal. The hosts are fun (more Nicole Byer in everything, please). It just seems like they're using old scripts from the ABC version a decade ago. Things feel very dated and it feels like Wipeout should be far funnier than it is. The show was renewed for a second season so we'll see if they can correct course then.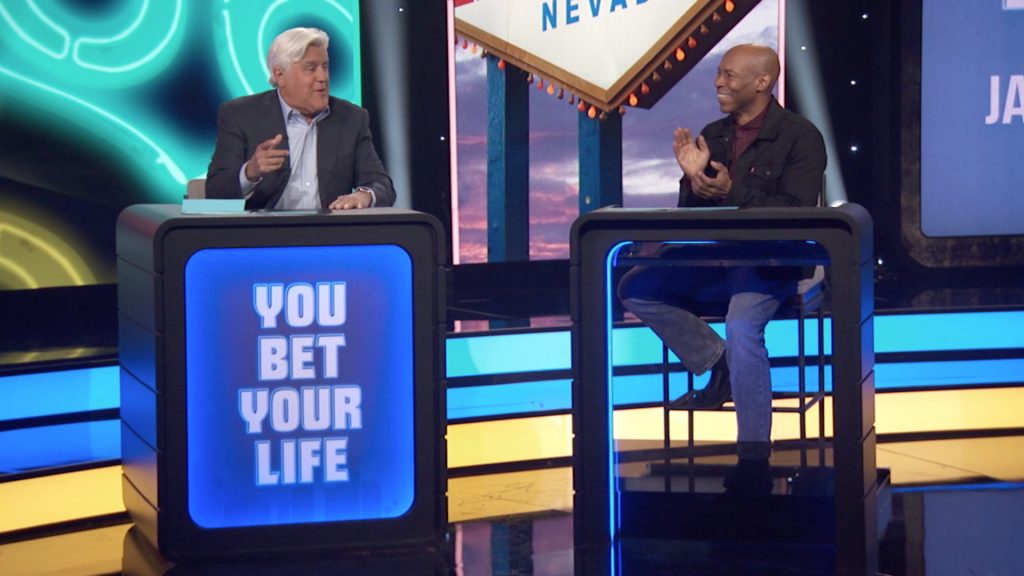 *You Bet Your Life: A new daily syndicated game show finally came out! You Bet Your Life is a revival of the classic Groucho Marx show with Jay Leno now at the helm. If you miss Leno's The Tonight Show you'd enjoy You Bet Your Life quite a bit. They've brought over many of Leno's old bits and wrapped it around the light game (that is said without shade…this show has always been light on the game). Your enjoyment of the show may be based on your enjoyment of Leno. The show was renewed for a second season so we'll see more if it this year.
UK
*The Answer Trap: In this Channel 4 quiz show contestants have to place answers in a series of categories, avoiding the Answer Traps. The winning team plays the end game for £10,000. It was a clever, fun show worth taking a look at.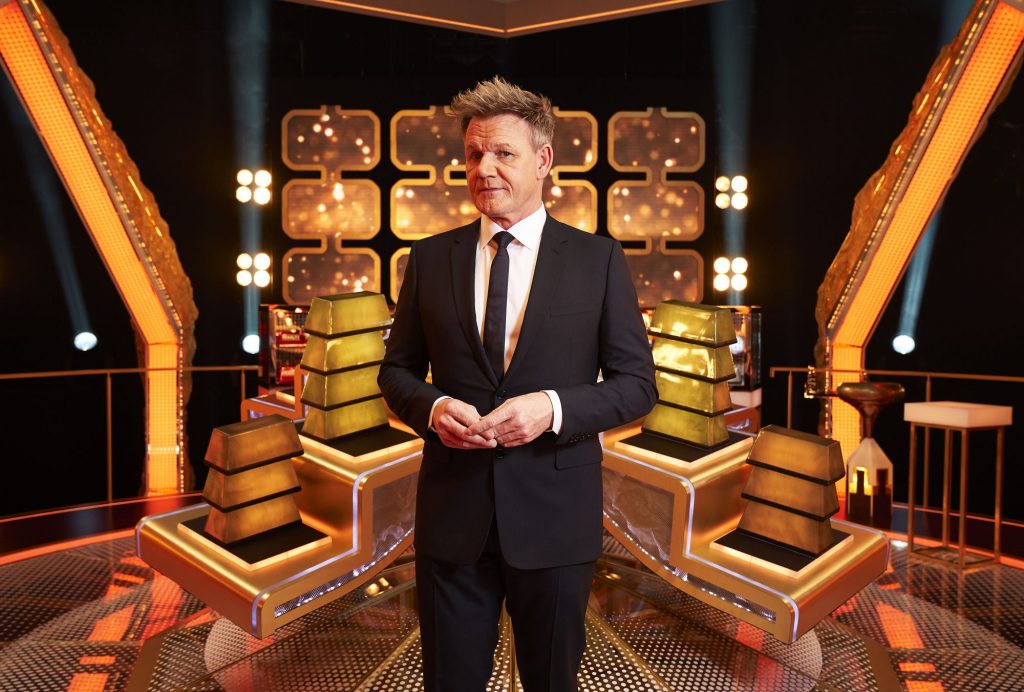 *Bank Balance: BBC's Bank Balance, hosted by Gordon Ramsay, is another show which sounds good on paper but didn't quite work out when actually played on television. Contestants draw one zone at random from a 12 zone platform and choose how many answers they'd like to give to a question. The more answers the more money but also the more bricks they have to stack. Avoid toppling over the table and you can win a fortune. Not a single team won.
*Game of Talents: Yes, there was also a UK version of Game of Talents in 2021. The format was a little different but the core idea was the same as the Fox version.
*I Literally Just Told You: A late entry into our "you must watch this" list is Channel 4's I Literally Just Told You. It's a quiz show where contestants must also remember everything that happens around them. Host Jimmy Carr will be quizzing them on *everything* that happens. The second episode was one of the funniest and most insane things we saw in 2021 and if you've not watched it you should click this link and watch.
*Lightning: Lightning is a rapid-fire quiz show which follows a Hot Potato format. Answer questions and if correct nominate someone else for the next question. Don't be caught in the light when time is up and you'll move on. After various rounds only one will survive and can win up to £3,000.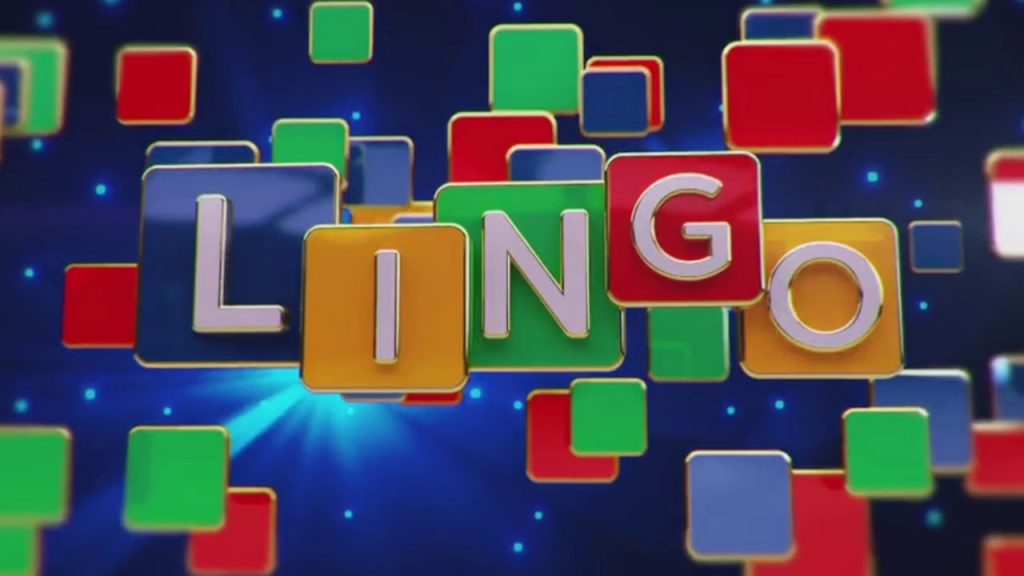 *Lingo: ITV took a chance and revived the classic word game Lingo at the start of 2021 and it's proven to be very successful for them. This version gets rid of the bingo elements of the game and keeps it a strict word game, but it's still very fun and worth your time to check out.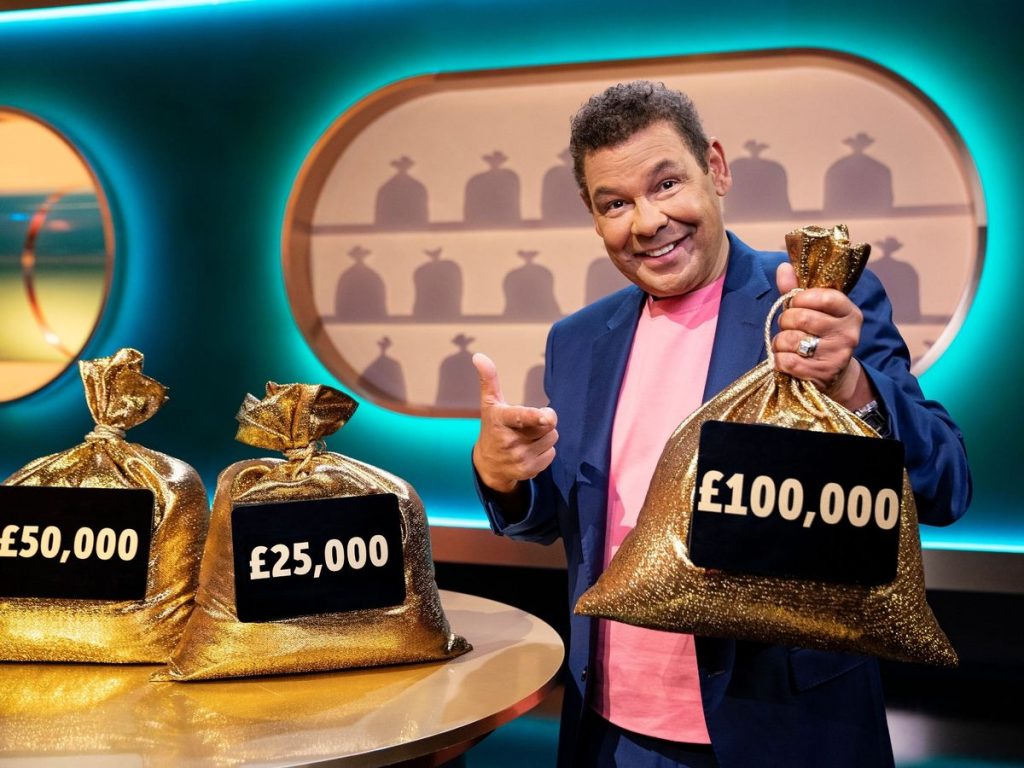 *Moneybags: Channel 4's Moneybags ended up being a delight. Contestants had to answer questions by grabbing money bags on a conveyor belt with the correct answers printed on them. There's hundreds of thousands of pounds up for grabs. Click here to watch a full episode. It's absolutely worth an hour of your time.
*Moneyball: ITV's primetime quiz show Moneyball asked contestants to answer questions correct in order to drop a Moneyball along a track. It was unfortunately another show that didn't work out in practice as much as it did on paper.
*Quizness: Given the large number of them Channel 4 was hunting for a new successful game show in 2021. Their next attempt was Quizness which had contestants compete in a variety of unique quiz rounds for £25,000. It's tough to describe the entire show without writing a novel so I'd just watch the video above.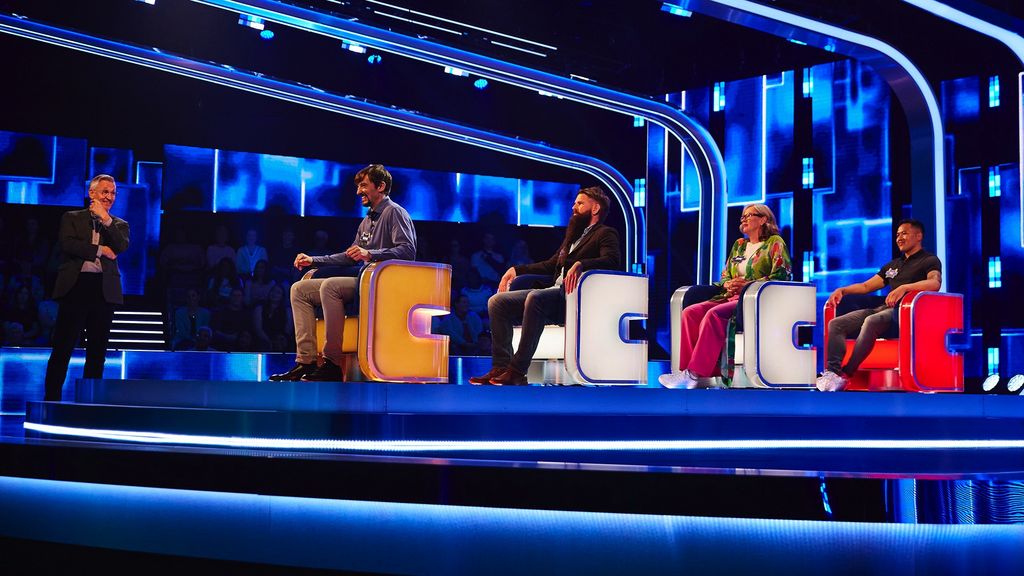 *Sitting on a Fortune: From ITV: "Pulse-quickening quiz hosted by football legend Gary Lineker. Six players compete to be in the right place at the right time to takeaway a potentially life-changing amount of money."
*The Tournament: BBC's The Tournament is a tug of war quiz format where contestants must answer questions to push your opponent more into the red. Whoever is in the red at the end of time is out.
*Unbeatable: Four contestants compete in a game where you have to select the *best* answer of the group…not necessarily the correct one. Click here to check out a full episode.
*The Void: The Void is a simple stunt show: make it across a large pool of water without falling. It tried to merge a futuristic look of The Cube with the action of Wipeout and it never quite worked out. Check out a clip here.
*The Weakest Link: After the relative success of NBC's Weakest Link revival in 2020 it was only a matter of time before BBC brought it back. The revival debuted at the end of December with new host Romesh Ranganathan. The good news is that they've fixed practically everything that was wrong with the American version. While I still think Weakest Link is a show that I like the idea of more than I actually enjoy watching, the British version has been solid and worth a viewing.