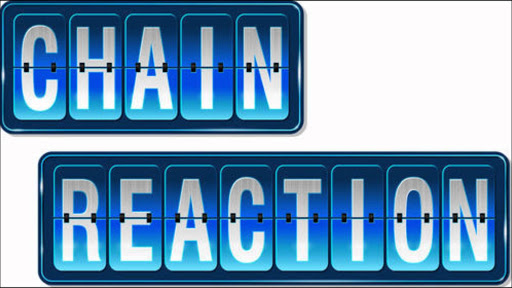 September 14, 2020
Game Show Network Casting for "Chain Reaction" Revival. Again.
It's been a few years so of course let's try Chain Reaction again.
Game Show Network is casting for another revival of the classic word game Chain Reaction. The network is looking for teams of three to play the word game for a potential $10,000. Taping takes place between November and December 2020. If you have a few family members or friends and want to a chance to play, click here to apply.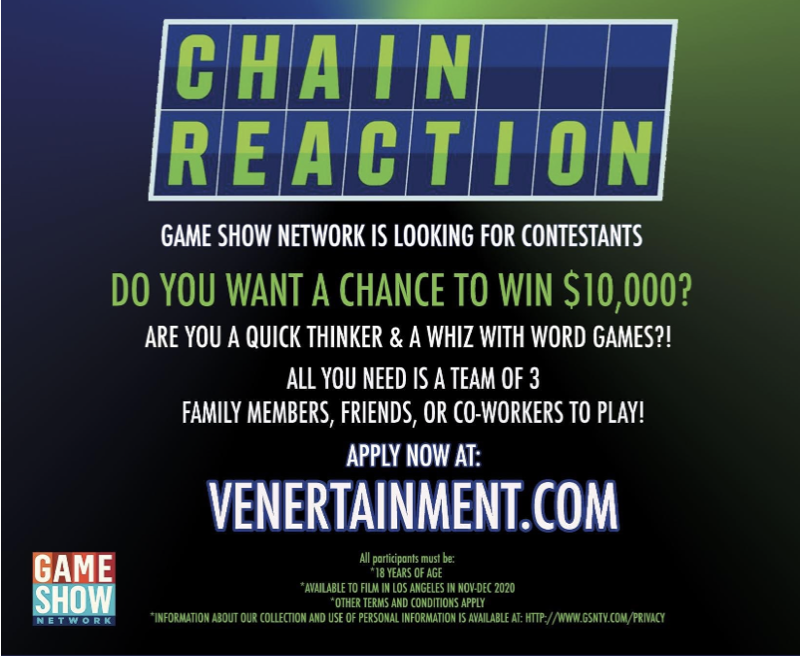 Chain Reaction first aired on NBC for six months in 1980. It then lasted for five years as a low budget Canadian game show on USA Network. The first Game Show Network version happened in 2006 and ran for two seasons before being rested and returning in 2015 for one series.