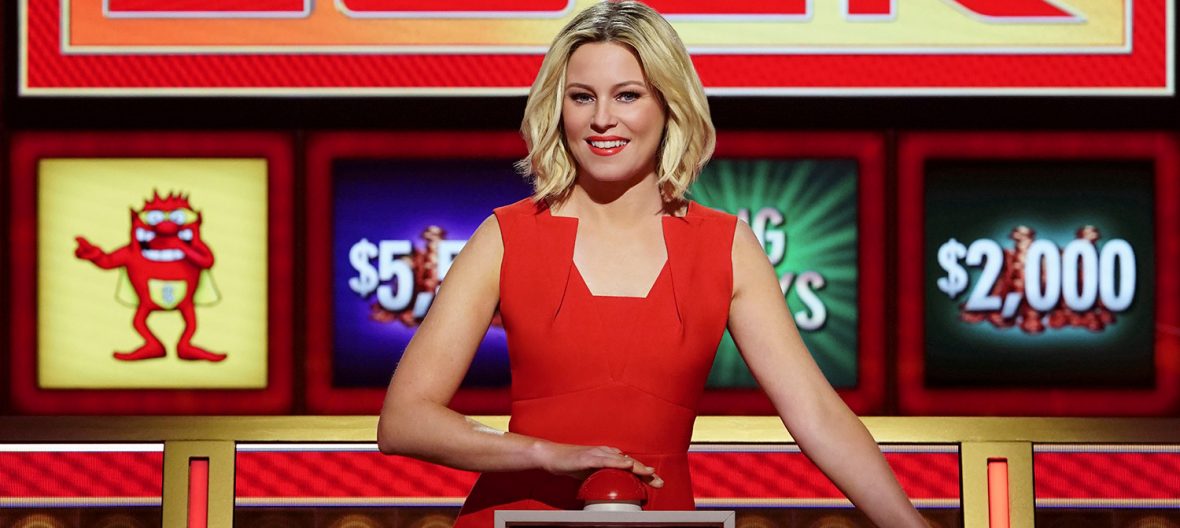 January 23, 2020
What to Expect from Press Your Luck Season Two
Some elements from the 80s version of Press Your Luck will be making a return to ABC this summer.
Press Your Luck wrapped up recording its second season yesterday. Elizabeth Banks will be back this summer, and the Whammies will yet again be trying to stop contestants from winning up to $1,000,000. After the extremely positive response to season one, what should you be expecting this time?
*We're being told the short-lived square Add-A-One will be returning to the first round of the main game. Add-A-One will add a 1 to the front of your score. Meaning if you have $0, you'll be up to $10. However, if you have $10,000, you'll jump to $110,000. This will bring big money into the game quickly but also paints a target on your head until you Whammy. It functions like a prize and once its hit it is replaced. Add-A-One debuted in 1985 and only lasted until 1986.
*The classic Double Your Money + One Spin square returns. This will be featured in the second round of the main game. Much like Add-A-One, Double functions as a prize and once hit, it goes away and is replaced. Landing on Double will double your score in all cash (prizes aren't doubled, you're given the value of it in cash). Double Your Money first appeared in 1984 and lasted throughout most of the series.
*The million dollar bonus round gets a slight adjustment. The second round, with Big Bucks up to $15,000, has been removed. The bonus round remains the same with all other rounds still existing. The structure is five rounds with Big Bucks at $10,000 (5 spins minimum to take), $25,000 (4 spins), $50,000 (3 spins), $75,000 (3 spins), and $100,000 (3 spins). As always any earned spins in the bonus round must be taken, and getting to the $500,000 mark bumps your winnings up to $1,000,000.