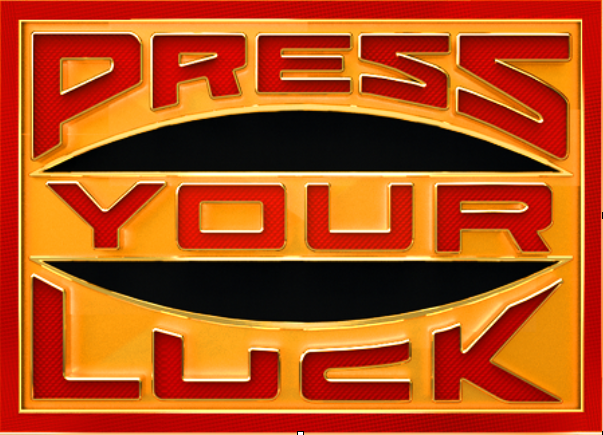 May 25, 2019
Details on ABC's "Press Your Luck" Revival
Big Bucks and No Whammies can now get you up to a million dollars!
In 15 years of BuzzerBlog, we have perhaps never received more questions than, "What's going on with ABC's new Press Your Luck?" Hosted by Elizabeth Banks, Press Your Luck sees contestants answer questions and earn spins to use on the Big Board where a fortune can be won. The series debuts June 12th on ABC. Curious how the new edition goes? Taping for the season ended on Friday and we've received some information about what to expect. If anything changes or gets adjusted we'll let you know!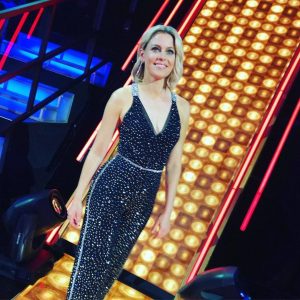 The first part is classic Press Your Luck. Four questions are asked for spins. Buzz in and answer without choices for three spins, or answer with multiple choices for one. Contestants take the spins on the Big Board where contestants can win Big Bucks totaling up to $5,000 (round one) or $10,000 (in round two) plus extra spins. The game's champion keeps his or her winnings and play the bonus round to win up to one million dollars.
In the bonus round, the contestant plays a series of spins through six different rounds. Each round increases the risks rewards for continuing on. In round one, the board's top value is $10,000. Round two it grows to $15,000; then $25,000; $50,000; $75,000; and finally $100,000 in the final round. (We made an edit here, note below)
As always Whammies knock you to $0. You can stop with your money after any round if you're afraid of the Whammy, and four Whammies ends the game. You cannot stop mid-round. The goal is to get as much money as possible and try to earn at least $500,000. Why? We were told that if you end the bonus round with at least $500,000, your total instantly jumps to the grand prize of $1,000,000.
From what we've seen and heard, the show is pretty faithful to the old version where it counts but updates essential things (the set, the board, the Whammies, the music and sound) nicely so classic fans will be happy but it won't feel out of place in 2019. Between this and Card Sharks, seems like game show fans have a lot to be very excited about in June. What do you think? Let us know.
Edit: We've gotten a few conflicting reports on the number of spins you have to take in each round in the bonus round so we're adding in a caveat for that. We had audience members say the spin structure is 6-5-4-3-2-1. We've then had people say they saw 5-4-3-3-3-3. So be on the lookout.