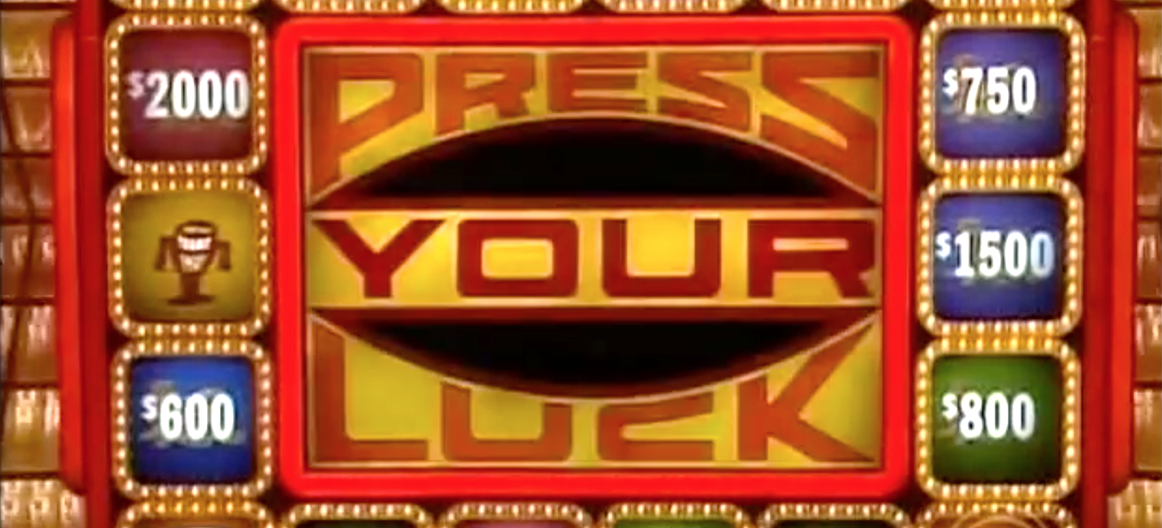 February 21, 2019
Press Your Luck Revival Now Casting
The Whammies are back and coming to ABC!
Press Your Luck is coming back! The classic 80s game show featuring the iconic Whammies are returning to television and looking for contestants. If you live in or can make it to southern California and want your shot at Big Bucks, click here and visit PressYourLuckCasting.com. Check out the casting flyer below. Let them know BuzzerBlog sent you! We're hearing the show is for ABC.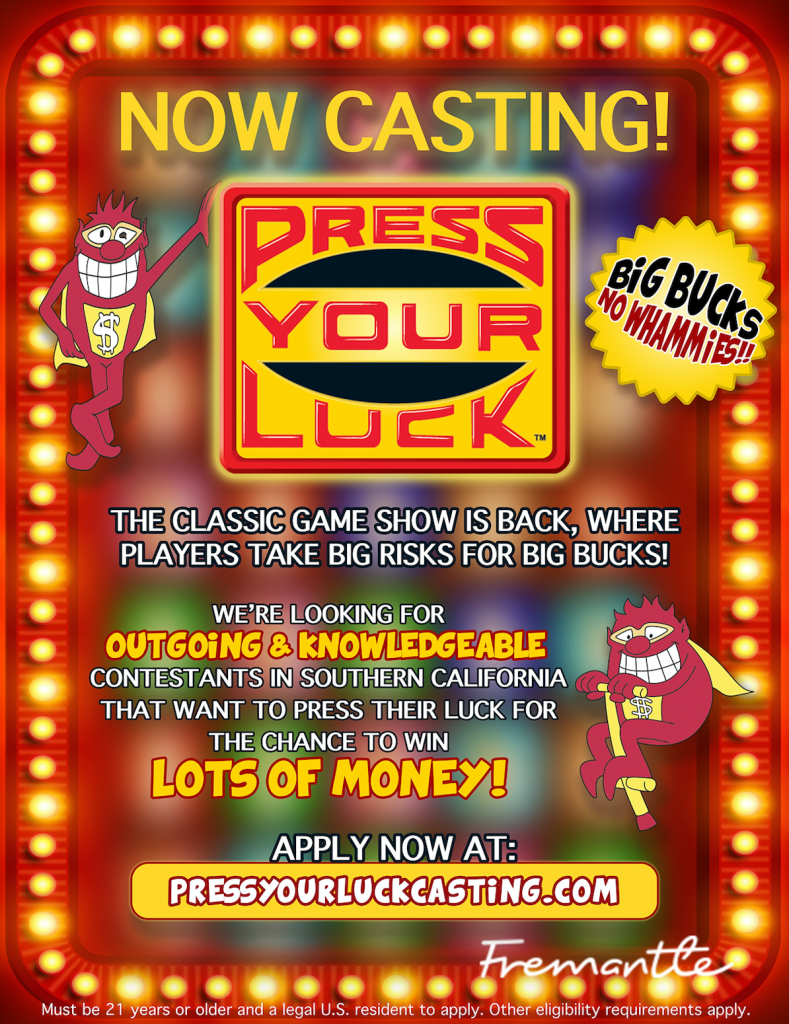 Press Your Luck aired between 1983 and 1986 on CBS. A revival, titled Whammy!, aired on Game Show Network between 2002 and 2003. A one-off game was played in 2006 during CBS's Game Show Marathon. Rumors spiraled for a few years about a revival but nothing came from that until now.
Just a reminder that we're psychic. Mean and psychic.