March 26, 2022
There's Lots of Spring and Summer Game Shows Looking for Contestants. Apply Now!
Game show casting season is in full swing. See what shows are coming soon and what you can apply for.
We're out of the winter and casting for this year's spring and summer game shows is in full swing. We post these fairly often on our Twitter and our Game Show Community page (give each a follow!). If you're not following either, though, we wanted to be sure you got all the latest casting and show announcements. Take a look at what you can apply for and be sure to tell them BuzzerBlog sent you!
*ABC announced the new Jimmy Kimmel game show Generation Gap back in August 2019 and it looks like the show is finally coming together nearly three years later. Casting has begun and you can apply by clicking here. The flyer is below also. Generation Gap is a segment seen occasionally on Kimmel's late night ABC talk show. The show will feature family members of different generations who must work together to answer questions about each other's generations.
*There's been some casting notices for some History Channel game show. I've not heard anything about this one yet so your guess is as good as mine. However, they're looking for experts with a deep knowledge of history and if that matches you shoot an email to castingexperts2022@gmail.com and check out the flyer.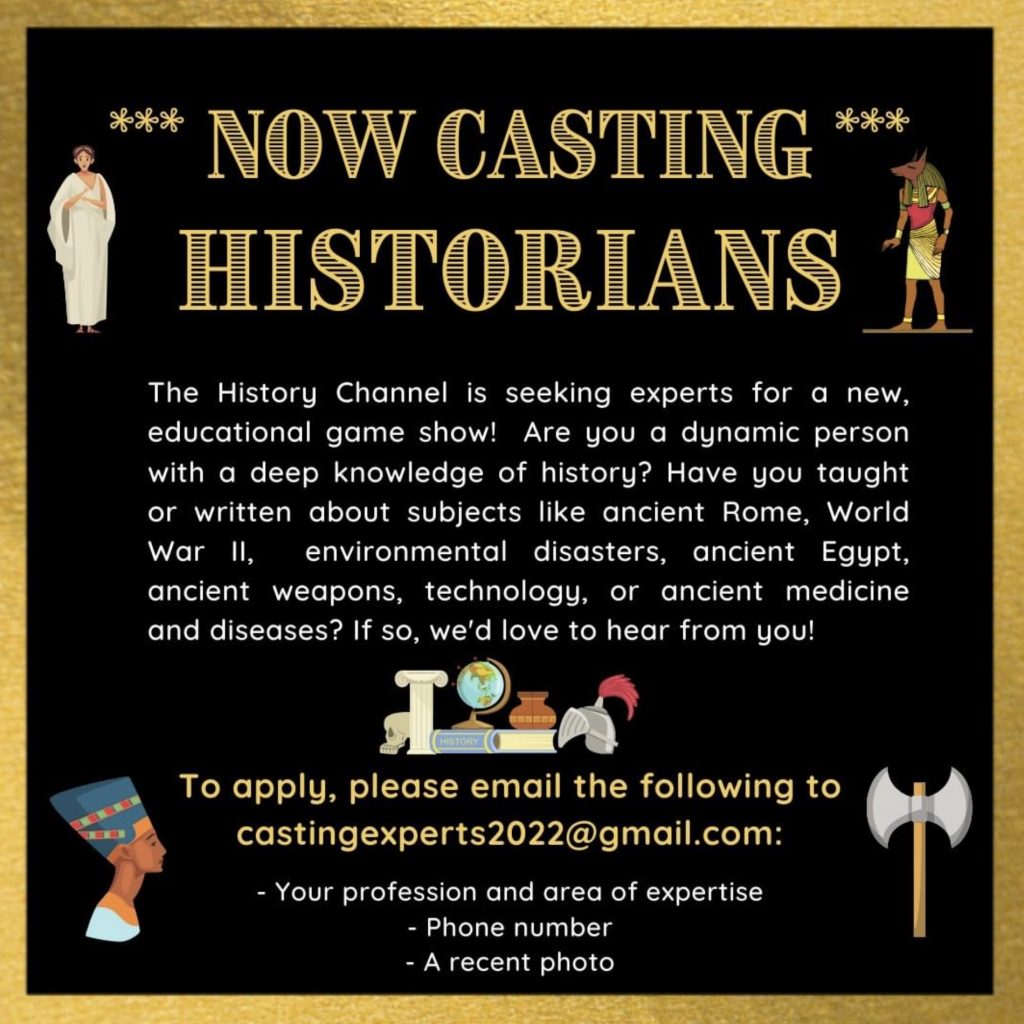 *We had a larger post about this several days ago but Press Your Luck is still casting for its upcoming fourth season so apply as soon as you can if you want a shot at beating the Whammy for $1,000,000.
*There's some new game show called The Final Straw coming and it seems like Kerplunk: The Game Show. You can apply here. According to other casting notices we've seen the show involves "Teams [facing off] against each other, pulling objects out of a giant tower of carefully balanced real life items. Working together, you'll have to try to figure out what items you can pull out of the tower safely in order to keep the entire stack from crashing down around you. The more items you remove safely, the more money you'll win and the closer you'll get to winning a huge cash prize!". No word on what network this is going to but the flyer is below.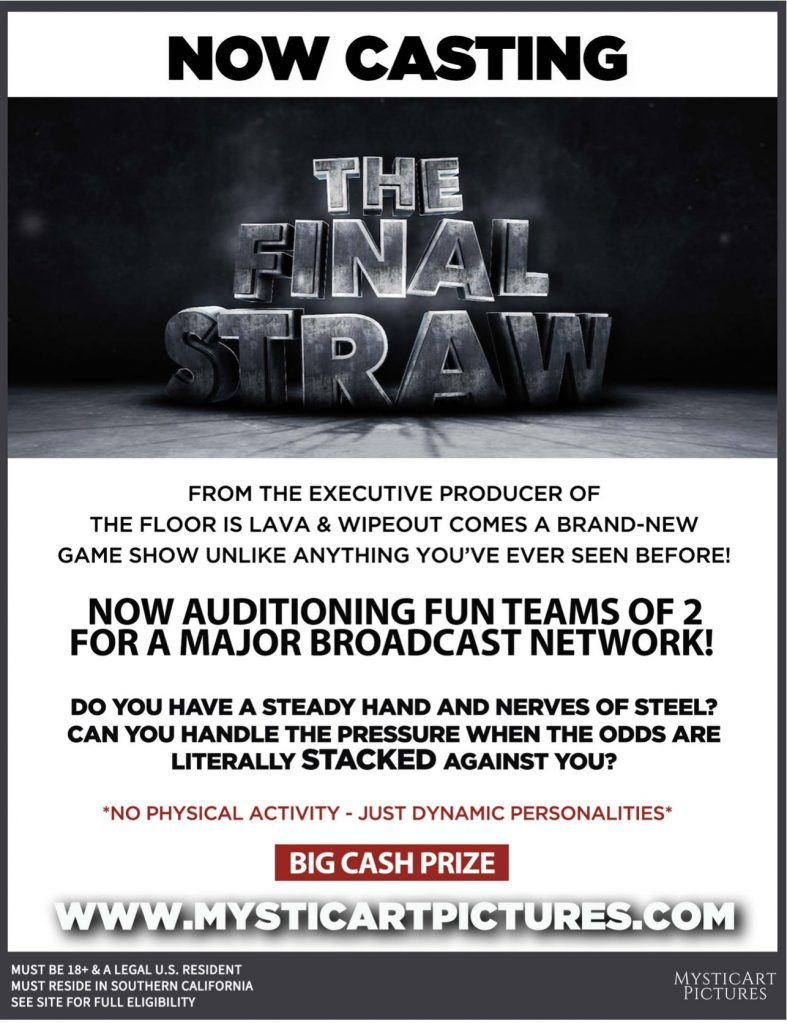 *People Puzzler is returning for a third season to Game Show Network and needs contestants. The series will tape in June/July 2022 so if you're interested apply soon. It's a fun game with a great tone and if you're into quizzes it seems like a pretty easy way to pick up $10,000 so definitely reach out.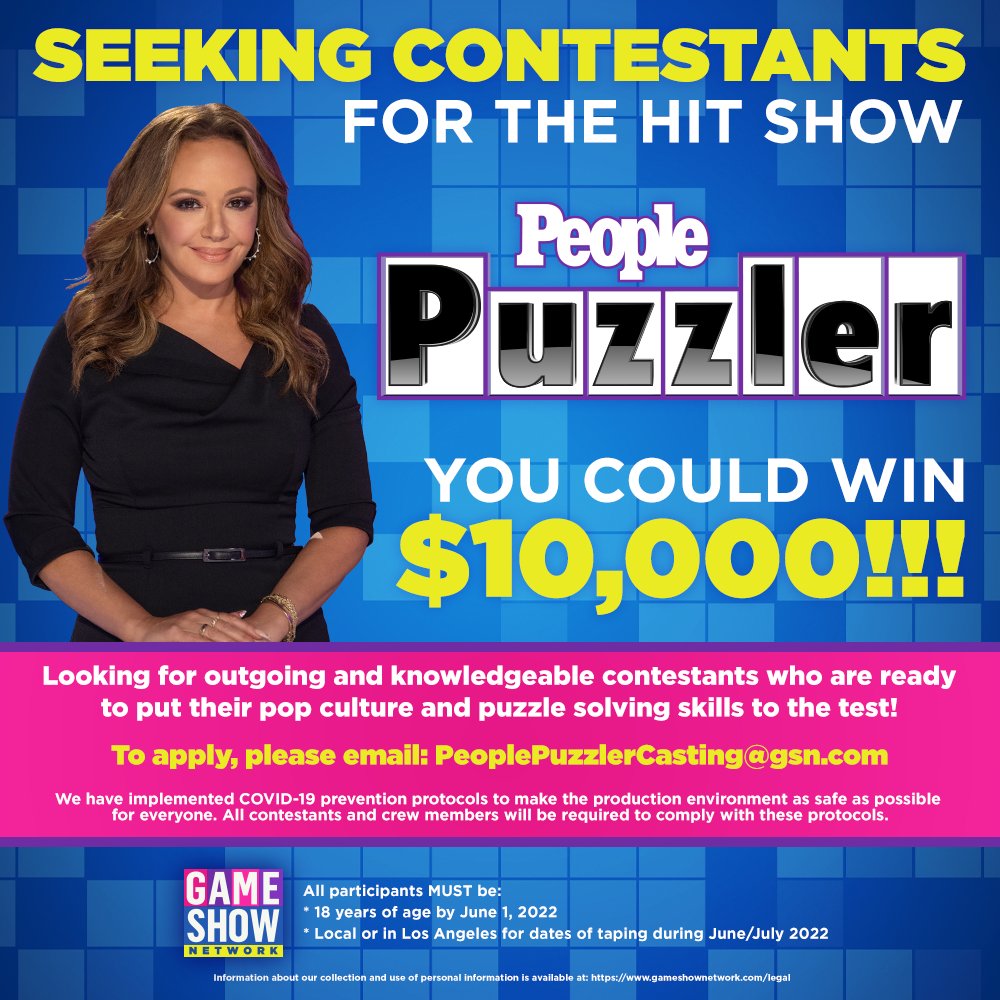 *You Bet Your Life starting Jay Leno will be returning for a second season and needs contestants. The first season sees two strangers pair up and answer several questions to potentially win over $5,000. Apply today at the show's website.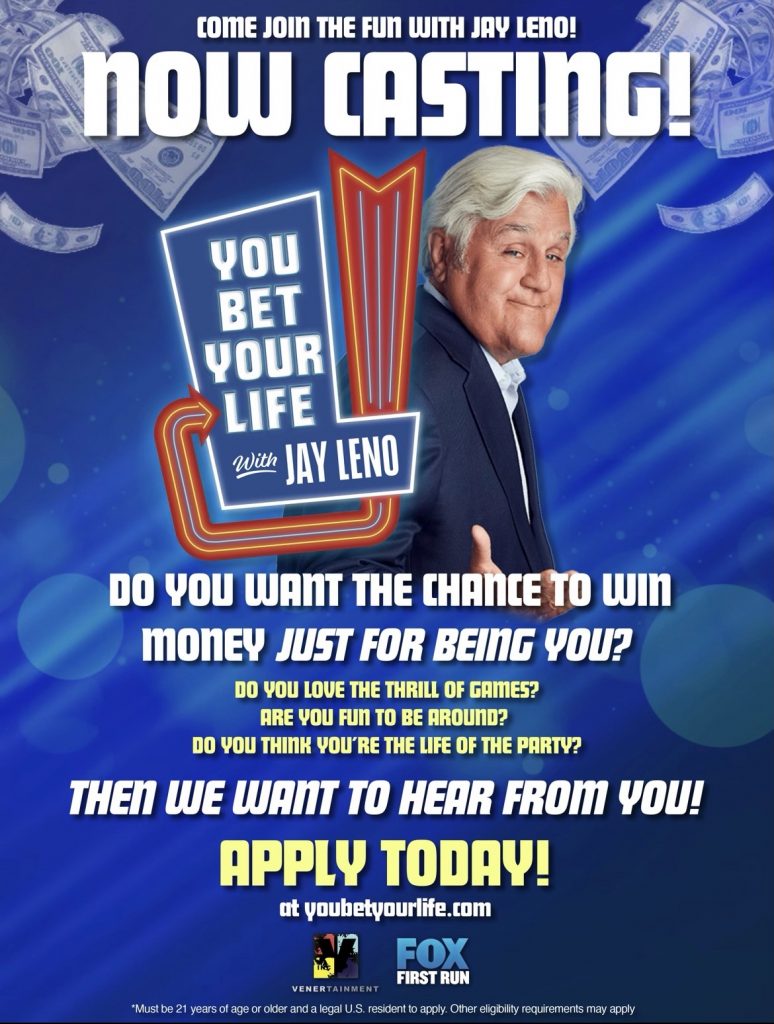 *After a successful preview run Pictionary will get its first full season this fall in syndication. Jerry O'Connell hosts the new game show where teams of two contestants and a celebrity play the television version of the classic board game. The day's winners play the bonus round where they can win up to $2,000 and a trip. Click here to apply.