January 4, 2022
What's Coming Up in 2022?
Want to know what you can expect to see in 2022? Take a quick preview of this year's upcoming games!
Over the weekend we took a look back at the large number of games that debuted in 2021…over 30 in the US and UK! 2022 doesn't seem to be letting down, with several shows either already taped and ready to air or shows we're anticipating. Take a look at what you can expect to see as well as what we hope you'll be able to see this year (over 35!). This is just what we know right now. More will be announced through the year so this list isn't done!
Known Dates
*The Chase: The second half of the second season of The Chase resumes Wednesday, January 5th, at 10:00PM ET on ABC. Teams of three face off against a titan of trivia hoping to win hundreds of thousands of dollars. The show looks to be coming back for a third season so if you're interested in being a contestant click here and apply quickly!
*The Amazing Race: After sitting out a year due to the pandemic, The Amazing Race returns January 5th at 8:00PM ET on CBS.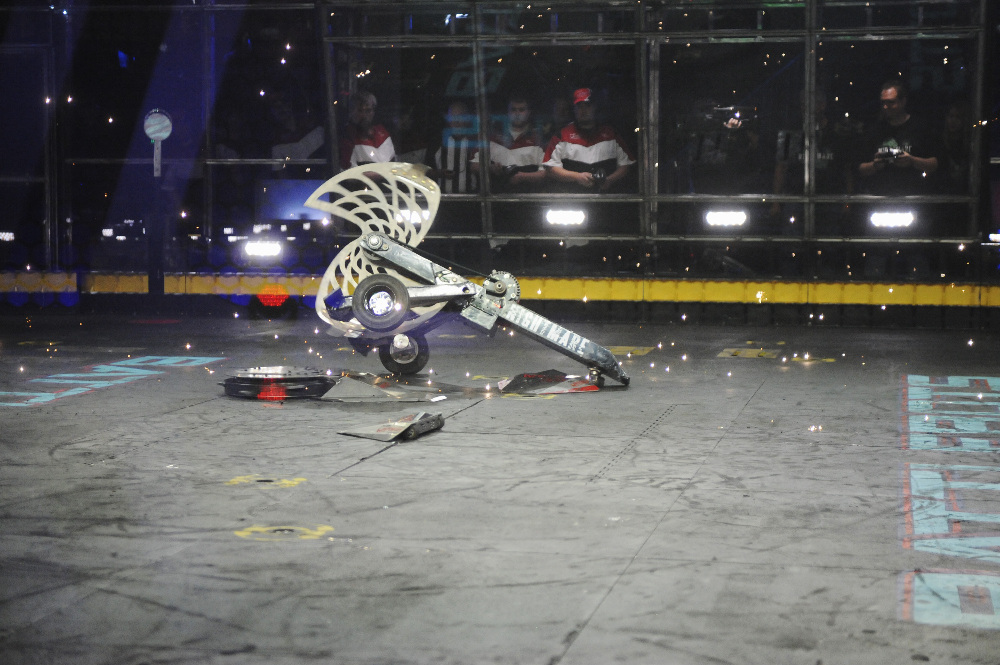 *BattleBots: It's robot fighting time! The sixth season of the reboot (11th season overall) of BattleBots debuts January 6th at 8:00PM ET on Discovery. BattleBots is still one of the most entertaining shows on television so if you've not checked it out in a while we highly recommend it.
*Go-Big Show: The second season of TBS's Go-Big Show launches Thursday, January 6th, at 9:00PM ET. This show sees talents on a larger scale than a typical talent show compete for $100,000.
*Limitless Win: ITV's newest quiz show still remains somewhat mysterious. Contestants answer questions hoping to move up a money ladder which never ends. It kicks off on January 8th on ITV. Check out a preview above. We're looking forward to see this one in particular. Not every British game ends up working but they tend to take big swings at interesting formats that American networks are too risk-averse to do.
*Wipeout: Remaining episodes from season one will kick off on January 11 at 9PM ET on TBS. John Cena and Nicole Byer host the stunt show where contestants face off against a larger-than-life obstacle course for $25,000. Wipeout was renewed for a second season so we'll see much more of this in the future.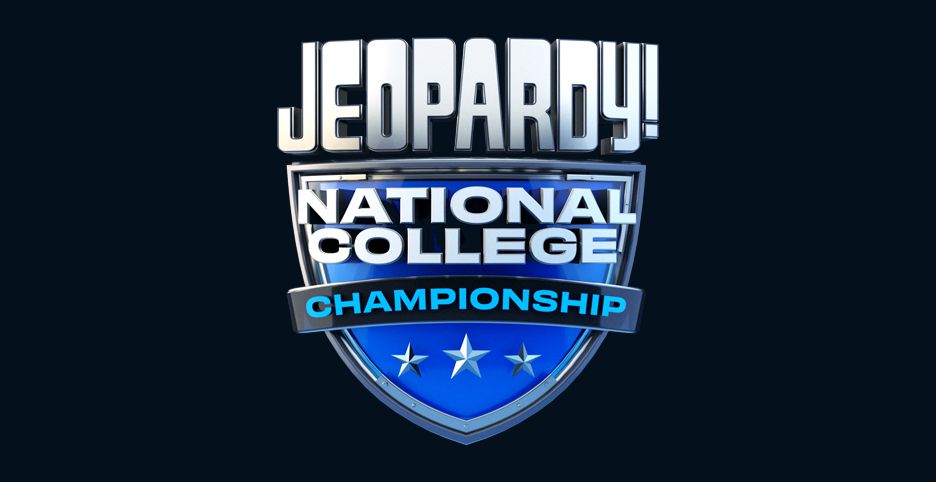 *Jeopardy! National College Championship: This new primetime Jeopardy! tournament kicks off on Tuesday, February 8th, on ABC. This tournament features 36 students from 36 colleges battling in the nine day tournament for a $100,000 prize.
*American Song Contest: NBC's adaptation of Eurovision, the American Song Contest, launches February 21st. We have absolutely no idea how this one will go since Eurovision seems to be popular in America for its campiness and ridiculousness and I don't know if NBC has that in them for this series, but we'll see!
*Survivor: The newest season of Survivor kicks off March 9th on CBS.
*Pictionary: After a quick summer trial Pictionary will be back in daily syndication for the fall 2022 season. Jerry O'Connell hosts the picture-drawing game where teams of three (one celebrity and two contestants) compete for cash and prizes.
Unknown Dates
*ABC's Summer Fun and Games: ABC's Summer Fun and Games lineup looks to be mostly returning. We definitely have Holey Moley back for a 4th season, The Chase should be taping its third season in the first quarter of 2022, and The $100,000 Pyramid is apparently casting with an alleged move to Los Angeles (instead of its usual New York City) in the future. We also anticipate Press Your Luck will be coming back, along with Celebrity Family Feud and Celebrity Wheel of Fortune. The status of Supermarket Sweep, The Hustler, To Tell The Truth, Card Sharks, and Celebrity Dating Game is currently not known. However, we imagine To Tell The Truth will be back and Supermarket Sweep stands a chance at renewal.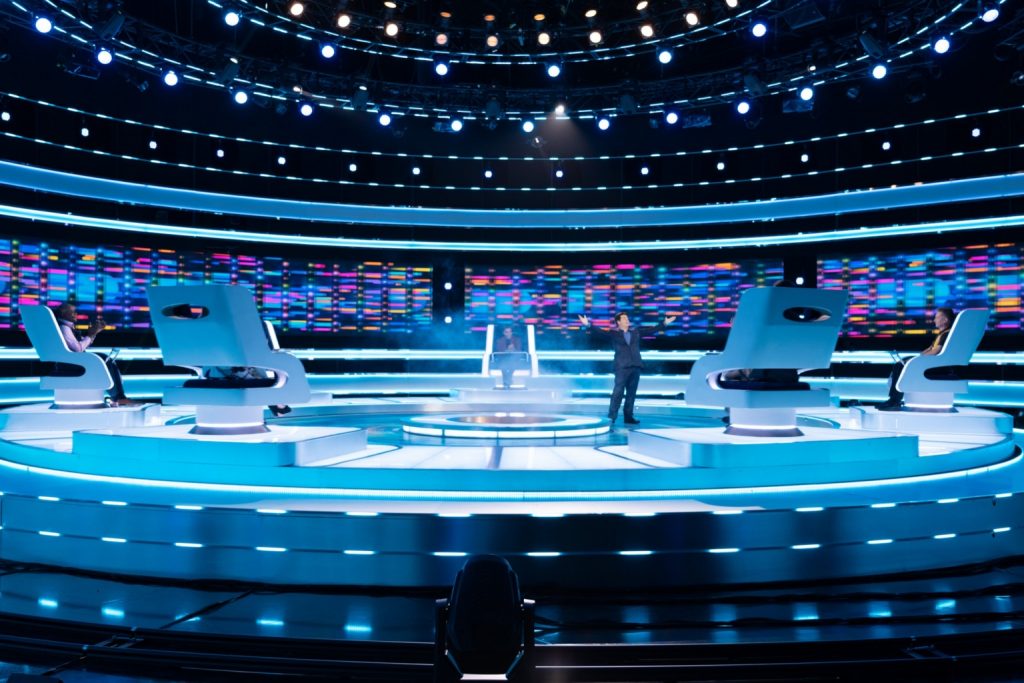 *The Wheel: NBC is launching an American version of BBC's hit game show The Wheel. On the show contestants try to answer questions correctly with the help of celebrities sitting along a giant wheel. No air date has been set yet so stay tuned for that one.
*Would I Lie To You?: America is finally trying a panel comedy show again! The CW is bringing over the popular BBC show Would I Lie To You?. They've got some big talent behind the show, with host Aasif Mandvi and team captains Matt Walsh and Sabrina Jalees. You can check out all the celebrities playing the game here. No air date is known just yet but it will come in 2022.
*Weakest Link: The revival of Weakest Link proved popular enough for a second season. Jane Lynch hosts the million dollar quiz show. The series seems to have taped some time ago so don't expect any drastic changes to show or any of the UK changes to make it to America. But our fingers are crossed they've ironed out some season one kinks.
*So Many Fox Music Games: Fox has cornered the market with singing game shows and there's a bunch coming out. The network recorded a reboot of Don't Forget The Lyrics! which is waiting for an airdate. This reboot is hosted by Niece Nash. We've also got a new season of Name That Tune which should have already recorded Ireland. Finally, Beat Shazam is also returning and is allegedly recording in Ireland as well. If you shake your head really quickly all the shows blend together a bit so if you're a fan of this style of game you're in luck.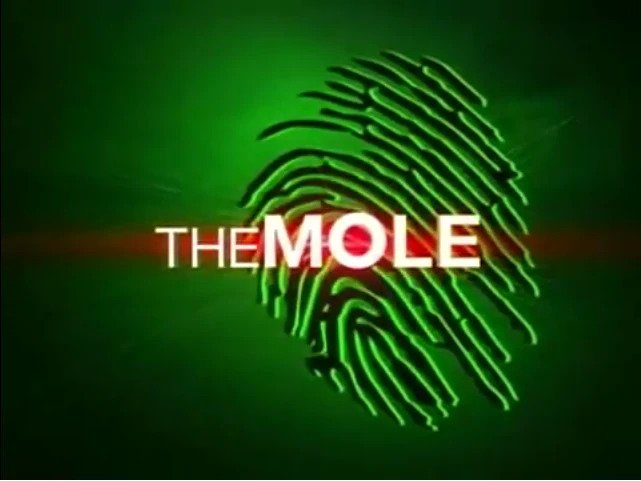 *The Mole: We've been talking it up for a while but the apparent revival of The Mole should be coming in 2022. It was casting and recorded under the name The Insider but the format was The Mole to the letter. There's word it's coming to Netflix and in post-production at the moment so hopefully it'll drop sooner than later.
*Netflix Has Another Quiz Show?: A few months ago Netflix was allegedly in production on a new quiz show called BS which has some similarities to the popular Jackbox Party Pack game Fibbage. It recorded in Albuquerque, New Mexico. Unfortunately not much else is known about this at the moment but if it recorded as long ago as it did we imagine it almost has to air in 2022. However, if this changes we'll let you know.
*The Cube US: America's version of The Cube has been casting recently for a second season on TBS so we would expect to see more of it this year.
*In the USA Today: Game Show Network is planning a new quiz show called In The USA Today, based on the daily newspaper. If you've ever seen another Game Show Network show you know how this one is going to go.


*Trivial Pursuit: Not much is known about the upcoming Trivial Pursuit show except it's being hosted by LeVar Burton. It's not even fully known if this one is coming in 2022 so stay tuned.
*Tic Tac Dough: This one is more anticipation than fact, but don't be surprised to see Tic Tac Dough with Tom Bergeron hosting enter daily national syndication in 2022. We saw the pilot and it's perfectly fine but admittedly removes a lot of what makes Tic Tac Dough memorable to so many so we'll see if this ends up working out.
*Basically All of Daytime: Basically anything you can watch in daily national syndication or on a network is coming back. This includes The Price is Right, Let's Make A Deal, Jeopardy!, Wheel of Fortune, 25 Words or Less, You Bet Your Life, and Funny You Should Ask.
*The Quest: A new season of cult favorite reality show The Quest, which aired on ABC in 2014, has already recorded according to Reality Blurred. It should be coming to Disney+ this year.
We may have missed a few so we'll update this if something big was left off. Be sure to check us out on Twitter and Facebook for more information and to communicate with us directly!