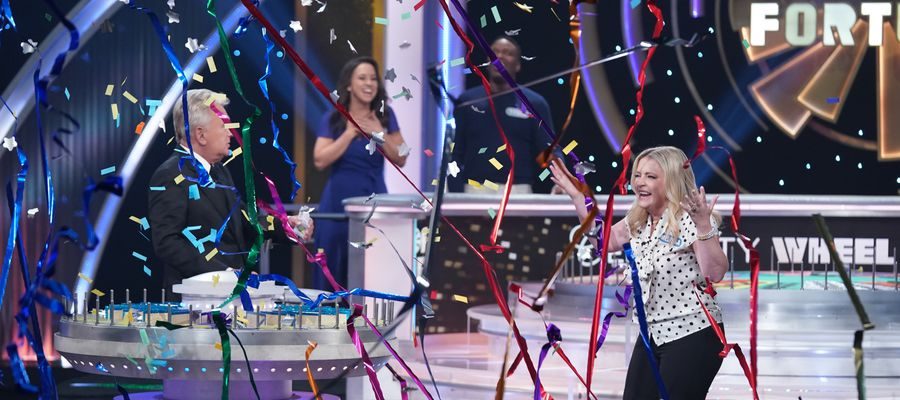 October 18, 2021
Melissa Joan Hart Wins $1,000,000 on Celebrity Wheel of Fortune
Wheel of Fortune's top prize was won for the first time since 2014 this weekend.
The million dollar jackpot was finally hit during Sunday night's Celebrity Wheel of Fortune on ABC. Actress Melissa Joan Hart beat the odds and took home the $1,000,000 top prize. While easier in prime time than the daily show (four million dollar wedges without Bankrupts on them rather than one), it's still not an easy task. To win it Melissa had to spin the million dollar wedge and correctly guess a letter, solve the puzzle, not land on a Bankrupt, win the game, and spin the 1:24 shot on the bonus wheel to get the million…and then solve that last puzzle.
Melissa is only the fourth person in the show's history to win the million dollars since the bonus prize became available in 2008. Melissa is also the first celebrity to win it. Watch the big win below!
Photo and video courtesy ABC