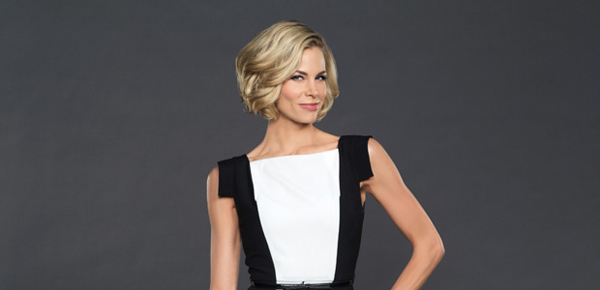 August 20, 2021
Brooke Burns Should Host Jeopardy (If She Wants To)
Brooke Burns has fronted two of GSN's most successful quiz shows. If she wanted the gig, it's time to reward her.
Well…it's been quite an interesting couple of weeks for Jeopardy!. It goes without saying that this situation should never have happened and it was easily avoidable. A game show host should go under the same background check scrutiny as a game show contestant. The Jay Leno-esque behavior behind the scenes plus the very blatant in-front-of-the-scenes issues were a terrible combination and what happened shouldn't have even be considered. This is what happens when you favor budget-friendly moves over quality.
So what happens now? Jeopardy! will bring back guest hosts for the next few weeks. I'm sure we'll see primetime Jeopardy! host Mayim Bialik appear for a week or two. I wouldn't be shocked to see Ken Jennings show up also. Alex Trebek personally mentioned CNN legal analyst Laura Coates as host and it would be a nice gesture to listen to the heart and soul of this show. There are so many talented people like Mark Walberg and Pat Kiernan who deserve shots. If Sony was smart, though, they'd look in-house and go with a very obvious and proven choice: Brooke Burns.
Brooke Burns has more than proved that she's capable, ready, and perfect for the gig. Brooke has fronted two of Game Show Network's (which is owned by Sony, same as Jeopardy!) highest rated quiz shows: The Chase and Master Minds. She's personable, a great question reader, friendly, and a good presence to bring some stability to this ship. She's already in the Sony family. She has as much if not more name notoriety than previous host Mike Richards. Plus the chiefest of things: she's nice. We need that right now after the mess of the current host situation and after losing Alex Trebek. She's more than earned this chance.
Jeopardy! can't afford to go through another hosting debacle. They need to be sensible, deliberate, and careful with who they choose next. My preference would be someone like Brooke Burns who has shown herself more than ready and able for the show, and just the type of person that's needed to carry the show forward. But whoever it is Sony and everyone at Jeopardy! need to choose someone who can personify the spirit of Alex Trebek, which the previous host could not, and to live by some of Alex's final on camera words: "We're trying to build a gentler, kinder society. If we all pitch in just a little bit, we're going to get there."