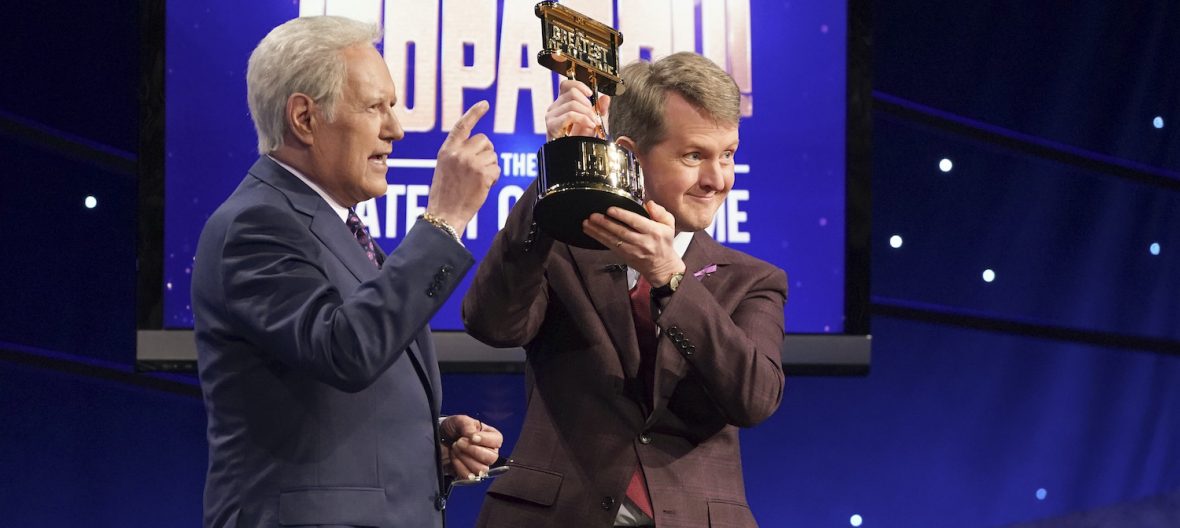 January 15, 2020
Ken Jennings Wins Jeopardy: The Greatest of All Time Tournament
It took 15 years but Ken Jennings has won his first Jeopardy! tournament.
In arguably the most exciting game show competition ever, Ken Jennings has won ABC's Jeopardy!: The Greatest of All Time tournament. Jennings won his third match on Tuesday night, the four match of the tournament, to win the title and the $1,000,000 prize.
You can read our full recap of the fourth game here. In short Ken beat James Holzhauer at his own game…hunting down the Daily Doubles and going all in (successfully) every time he needed to. Coupling that with his extremely gutsy Final Jeopardy bet in game one and a bit of good fortune in game two (with James's missed Final Jeopardy), and Ken was easily the most dominant player on the stage and truly deserved that win.
Brad Rutter had a rough time getting out of the starting gate in any game (those Daily Doubles killed him) but it takes nothing away from his usual performance and legacy on the show. And for any consolation, Brad won the same amount that James did, and James had to bust his ass for it.
We'll probably have more later but congratulations to Ken Jennings for getting his very deserved title and proving why he is the greatest of all time.