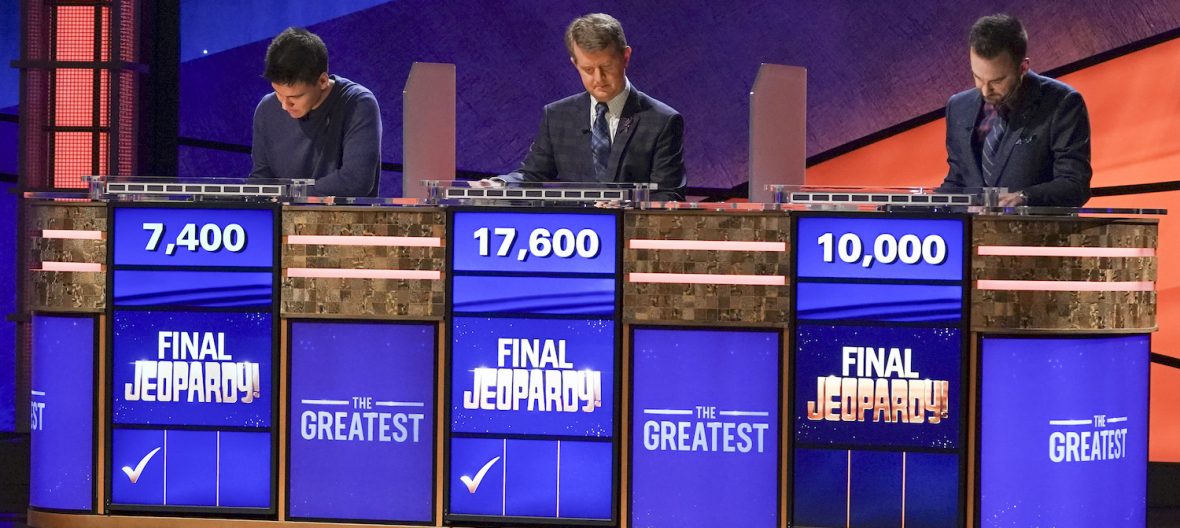 January 10, 2020
Jeopardy: The Greatest of All Time Continues to Grow in Night Three
There's no stopping ABC's Jeopardy! tournament. Thursday's show yet again grew from previous nights.
15.4 million people watched the third match between the three titans of the game, up 4% from Wednesday's 14.8 million. According to Vulture's Joe Adalian, this was higher than all other networks combined at the 8:00PM ET slot. It's doing better than the NBA Finals and the World Series at this point.
The unadjusted numbers have a 2.2/11 adult 18-49 result, down a bit from last night but still more than double its closest competition (CBS's Young Sheldon). Wednesday's episode increased when the final numbers came out later Thursday evening so keep posted to see if there's any adjustments.
The next episode of ABC's Jeopardy!: The Greatest of All Time is Tuesday, January 14th, at 8:00PM ET. Ken Jennings could win it all on Tuesday. James Holzhauer and Brad Rutter will try to keep Ken away from the title and million dollar prize.