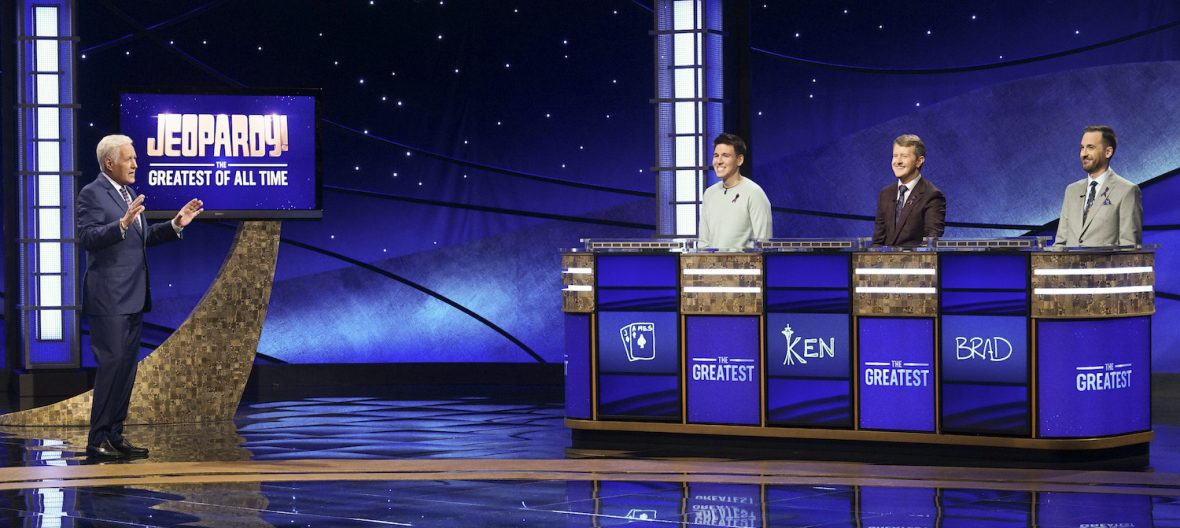 January 8, 2020
What is Smash Hit? Jeopardy Debuts to 14.4 Million Viewers on ABC
Turns out people were interested in seeing the three titans of Jeopardy! face off.
The first episode of ABC's limited run Jeopardy!: The Greatest of All Time tournament blew everything else out of the water last night. The series premiere launched to 14.37 million viewers in its 8:00PM ET slot. According to Hollywood Reporter this is bigger than any other primetime series this season. The only thing beating it this season is the Golden Globes which was at 18.32 million viewers.
In the coveted demographics, Jeopardy! more than doubled anything else on television last night, with a 1.6 in adults 18-34, a 2.4 in adults 18-49, and 3.1 in adults 25-54. Its demo is the 4th best this season, behind the Golden Globes and just 0.2 and 0.1 behind The Little Mermaid Live and The Masked Singer, respectively.
Needless to say this is an enormous victory for the show and all of game shows. It's always good to see such high quality productions rewarded with numbers like this so congratulations to all involved.
Episode two of Jeopardy!: The Greatest of All Time is tonight at 8:00PM ET on ABC. Click here for a recap of game one.