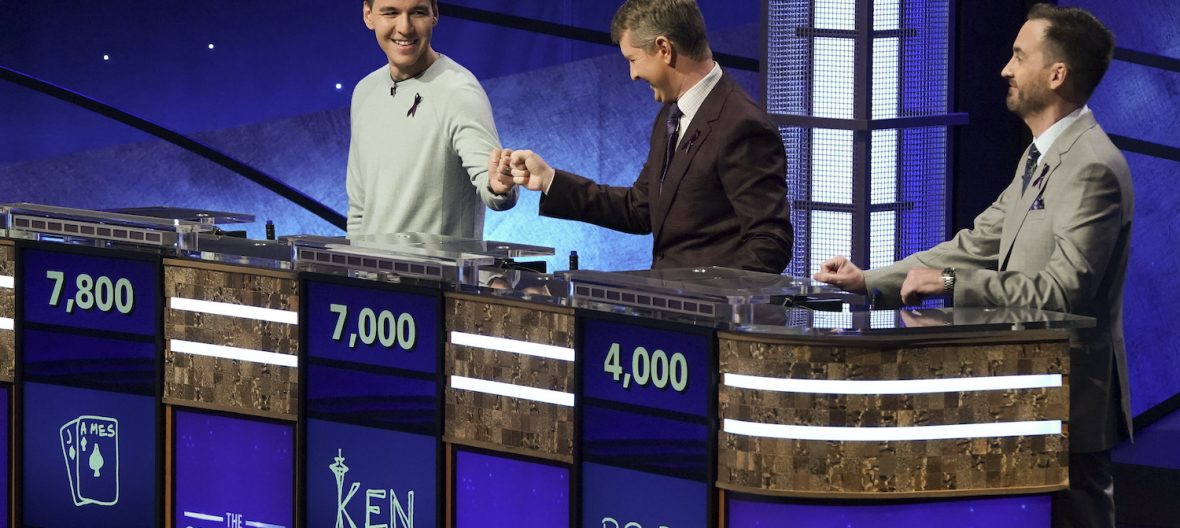 January 8, 2020
Jeopardy: The Greatest of All Time Day Two Recap
Ken Jennings took the first match of ABC's Jeopardy! tournament. Who won the second match? Read our recap and find out.
Over 14 million people tuned in to the first episode of ABC's limited run Jeopardy!: The Greatest of All Time tournament. Ken Jennings won the first match and only needs two more to take the title and the million dollar top prize. James Holzhauer and Brad Rutter are trying to stop Ken in his tracks. How did day two end up?
The first game of match two saw the return of the #JeopardyJames that we saw in his 2019 run. James Holzhauer managed to find two of the Daily Doubles in the game (something he had trouble doing on match one). Ken Jennings found the second Daily Double in Double Jeopardy and managed to stay close, but James took game one 44,314 to Ken's 40,000. Brad Rutter finished with 14,400.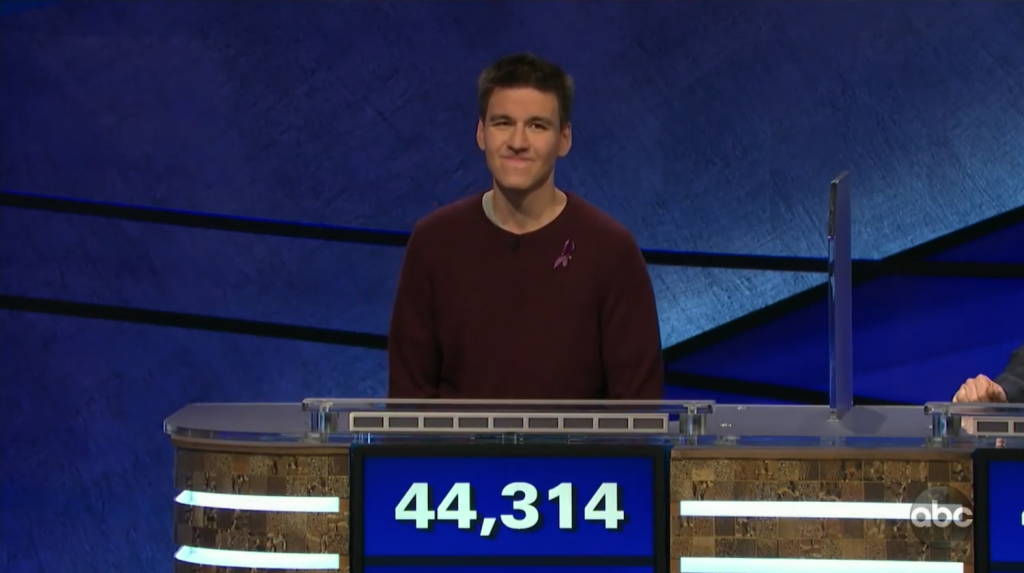 Game two opened with a solid Single Jeopardy with all three competitors (James Holzauer with 6,400; Ken Jennings with 6,800; Brad Rutter with 3,800). However, Brad hit rough luck out of the gate in Double Jeopardy, losing everything to a Daily Double on the first clue. James took advantage by quickly doubling up after finding the second Daily Double. Unfortunately Brad could not recover and ended Double Jeopardy in the red, eliminating him from Final Jeopardy. The formerly undefeated champion is now 0-4 through the past two nights.
James kept his lead through the rest of the game and correctly answered Final Jeopardy to win match two with a 82,414. Ken Jennings finished in second with 57,400 (due to missing Final Jeopardy) and Brad Rutter at 14,400.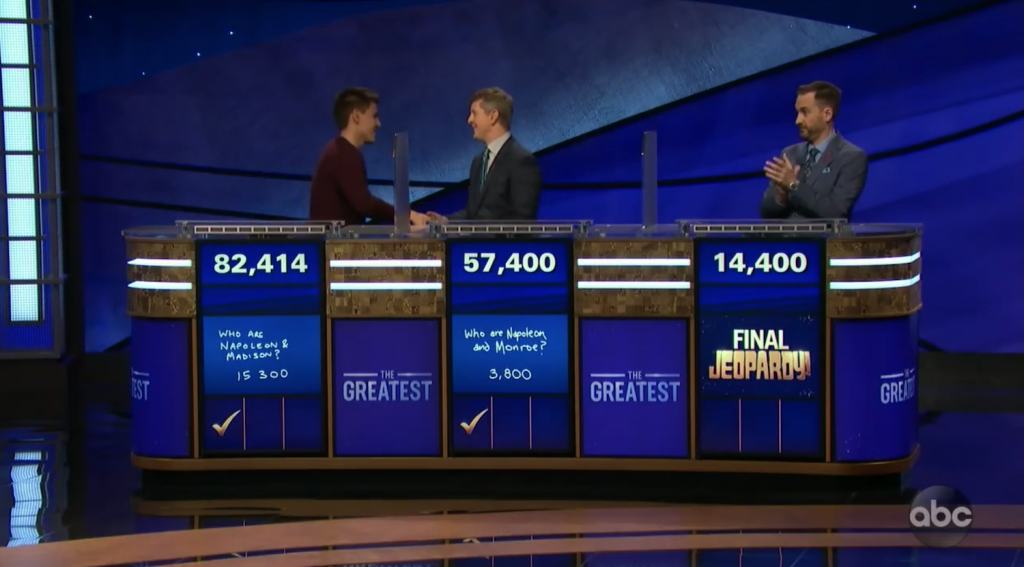 James is now tied with Ken at one out of the required three matches for the title of Greatest of All Time and the $1,000,000 prize. Tune in tomorrow (Thursday) for match three at 8:00PM ET on ABC to see who gets closer to winning.
JEOPARDY!: THE GREATEST OF ALL TIME RECAPS: