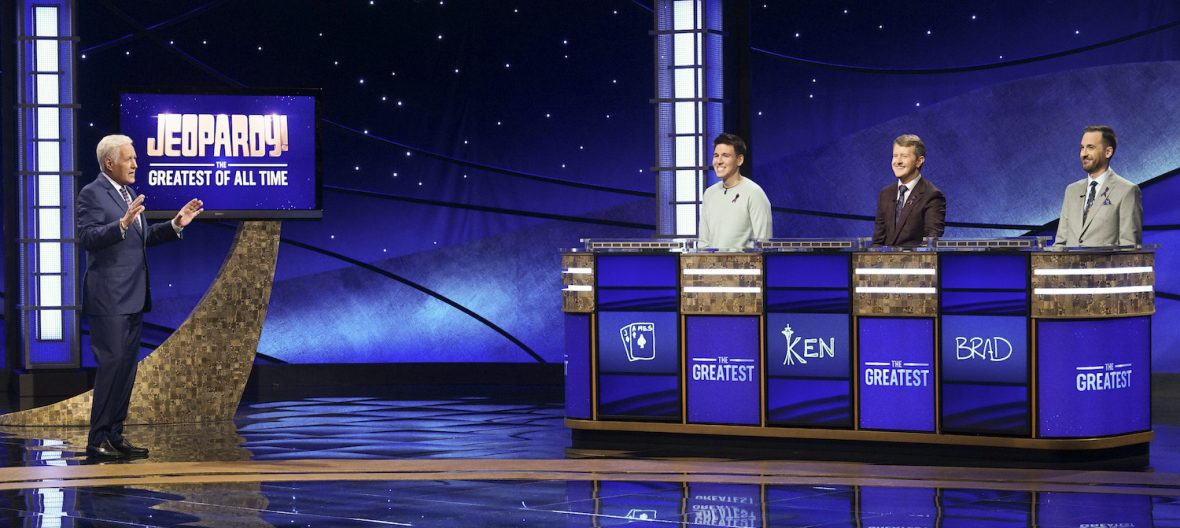 January 7, 2020
Jeopardy: The Greatest of All Time Day One Recap
Who came out ahead on the first night of ABC's Jeopardy! Great of All Time tournament? Find out inside.
The first match of ABC's limited Jeopardy!: The Greatest of All Time series ended roughly an hour ago. For fans of the show, and fans of game shows in general, the entire hour was a pitch perfect celebration of the genre, of Jeopardy!, and especially of host Alex Trebek.
Special thanks goes to Sony and ABC for putting on such a great production. The subtle tweaks they made to the core of the show (the music updates, the set tweaks, the graphics updates) elevated the show to a special Super Bowl-esque event. ABC continues to showcase why they're the best at unscripted television.
Each hour-long episode sees the three greatest Jeopardy! players (Brad Rutter, Ken Jennings, James Holzhauer) play two games. Whoever has the most combined-game points after the second game wins the match. The first player to win three matches wins $1,000,000 and the title of Greatest of All Time.
The first episode showcased a few dynamics. First of which is Brad Rutter has a target on his head. It makes sense, he's undefeated and the biggest Jeopardy! winner ever. Ken Jennings has also come second to Brad so many times…Ken is clearly wanting to finally defeat him. That pressure combined with some bad luck on the Daily Doubles kept Brad at a third place 10,400 (10,400 in game one and 0 in game two).
The other dynamic is the strategy to beat James Holzhauer. It's a strategy that James's former nemesis Emma Boettcher showcased well often: keep James away from the Daily Doubles. Ken Jennings did this repeatedly today and capitalized on each one. Despite this, James kept it close throughout the hour. Ken Jennings emerged the winner with a total of 63,400 to James's 63,200.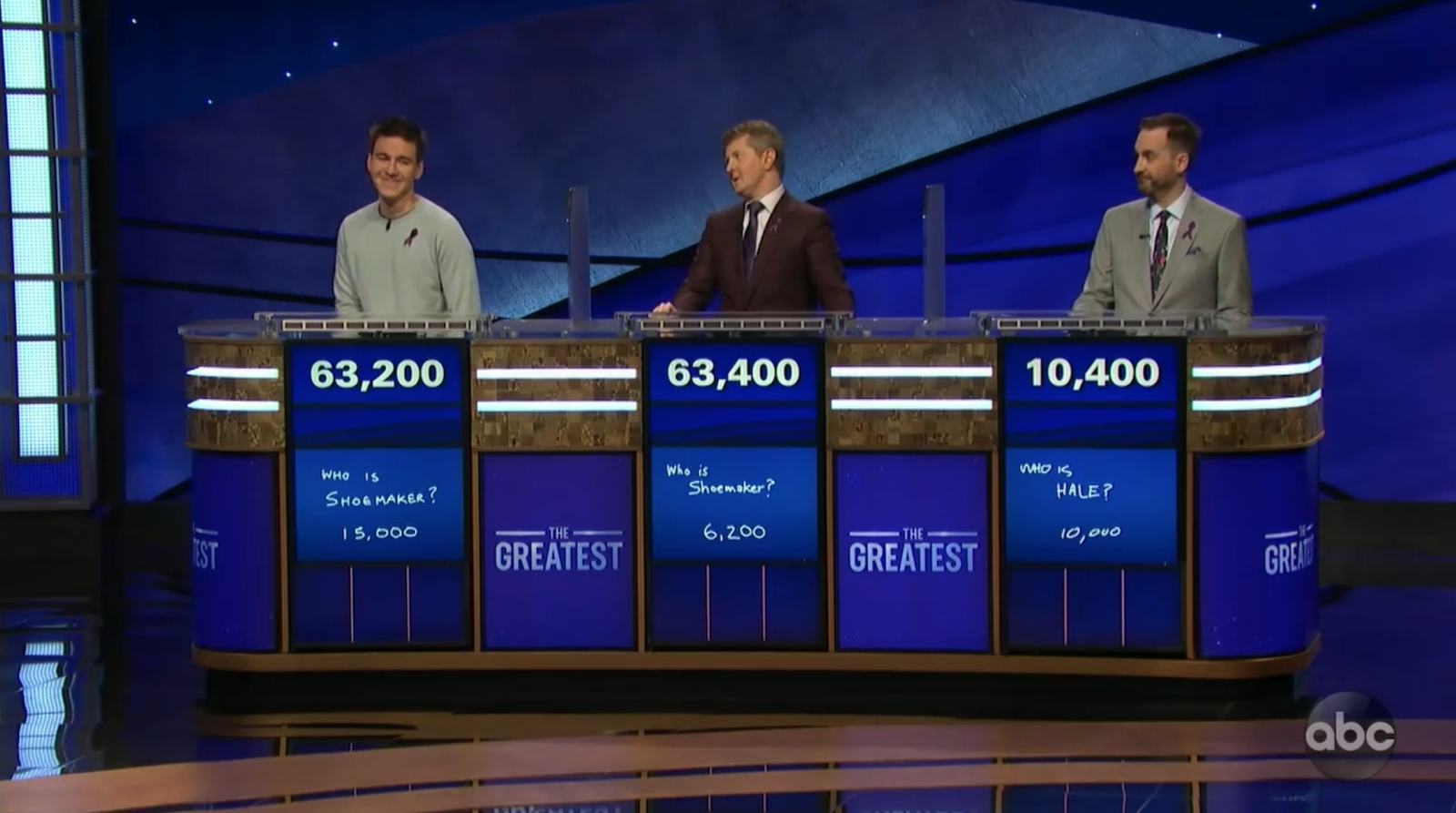 Ken Jennings is now two matches away from winning $1,000,000 and the Greatest of All Time title. Brad Rutter and James Holzhauer return tomorrow night at 8PM on ABC to keep Ken away from the win. Who will be victorious tomorrow? Keep watching.
Photo courtesy ABC