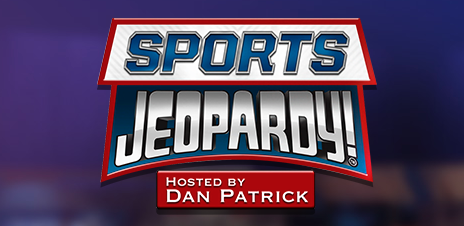 September 22, 2015
Sports Jeopardy Brings Returning Champions Rule to Season Two
The newest season of Crackle's sports quiz show debuts Wednesday, September 23rd.

The first season of Sports Jeopardy! finished last week with Justin Shibilski taking home the $50,000 grand prize and title of champion. Fans of the Dan Patrick-hosted quiz show won't have to go long without episodes. The new season of Sports Jeopardy! will debut Wednesday, September 23rd, on Crackle, Sony's free streaming service. One big change will come with the new season: returning champions.
Much like its daily general trivia counterpart, Sports Jeopardy! has instituted a "sky's the limit" returning champions rule. A daily winner wins $5,000 and returns next show to win as much as possible. Dan Patrick said, "On Jeopardy!, the momentum builds up when people have long runs on the show…It becomes appointment viewing." They're carry that momentum onto the once-a-week sports version.
The tournament structure will stay for the new season. There will be 50 weeks of regular season play, and the top three scorers will return for a two-episode playoff with a $50,000 top prize going to the champion.