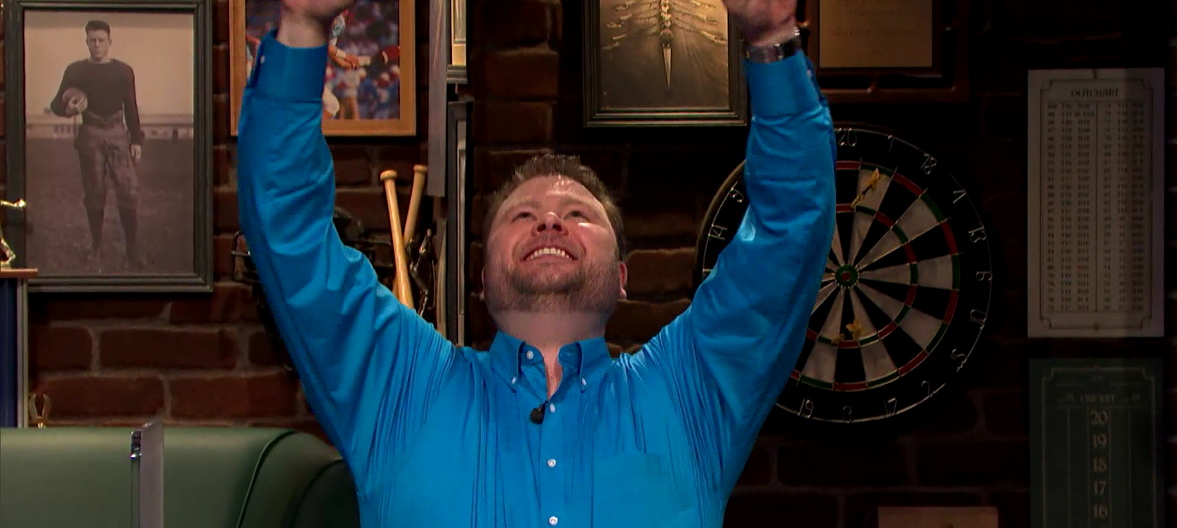 September 17, 2015
Justin Shibilski Wins First Season of Sports Jeopardy
A manager of a major shipping company from Aurora, Illinois took the title of Sports Jeopardy! champion and $50,000.

The first season of Crackle's Sports Jeopardy! wrapped up this Wednesday and we have a champion. Justin Shibilski, a New York Yankees and Knicks fan from Aurora, Illinois, beat all other competitors and won the two-day tournament to take home the $50,000 grand prize. His opponents, Steve Greene and Nate Marks, took third and second place and won $10,000 and $25,000, respectively. Justin entered the tournament in third place.
Despite a tie going into the second day of the championship tournament, Justin ran away with the game, locking the title before Final Jeopardy! even began. The final clue asked, "With .338, this man recorded the highest career batting avg. of any player who started in MLB after '39." Justin correctly guessed Tony Gwynn, ended the tournament with 49,500 points, and won the grand prize.
You can click here to watch in case you haven't seen it. A new season of Sports Jeopardy! is being produced now and will be back soon, so stay on alert to find out when Dan Patrick returns for more sports trivia.