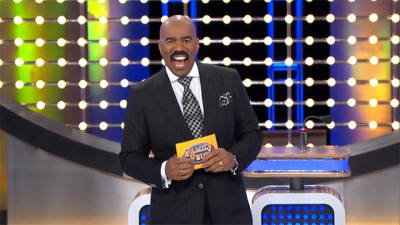 July 20, 2015
Watch: Rob Gronkowski Avoids "That" Question on Celebrity Family Feud
The Gronkowski family was on Celebrity Family Feud last night. It went as well as you'd expect.
Expectations were high for Rob Gronkowski and his family's appearance on ABC's hit primetime game show Celebrity Family Feud. It lived up to its expectations and went above and beyond the level of ridiculousness we expected. Within minutes Rob was twerking on stage with an audience member. The first question was absolute perfection, though, and the writers deserve huge credit for it.
The question, to the New England Patriots tight end and teammate of now-suspended Tom Brady: "Name Something you Inflate or Deflate." Rob did an expert (and smart) deflection to his opponent Holly Robinson Peete. Very funny moment. Check out the clip above.
We showed another funny clip late last week. If you missed that, click here.
Last night's episode saw a season high rating. We'll be seeing more Celebrity Feud soon.