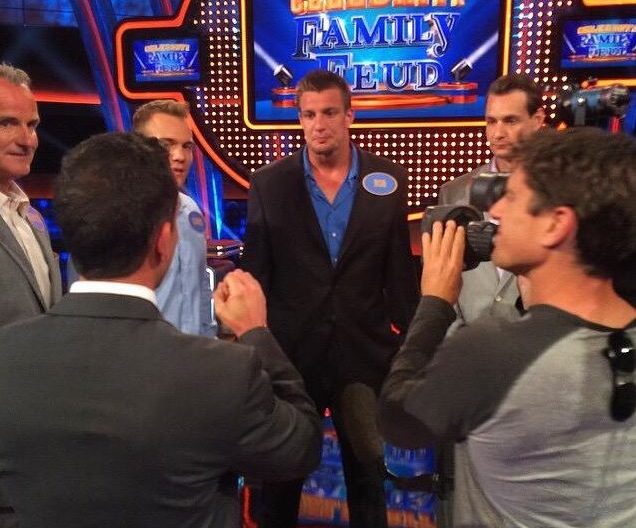 July 17, 2015
Watch: Gronkowski Family on Celebrity Family Feud
"A guy knows he's had too much to drink when he tries to pick up his…"

This weekend is one of the more eagerly anticipated episodes of ABC's Celebrity Family Feud. The hit Steve Harvey game will welcome New England Patriots tight end Rob Gronkowski and his family to play for $25,000 for charity. They'll face off against Holly Robinson Peete and her family.
If you know anything about Gronk you know what you're getting yourself in to this weekend, and it lives up to expectations. Take this question, for instance: "A guy knows he's had too much to drink when he tries to pick up his…". Combine the Gronkowski family…uniqueness…with Steve Harvey's humor and roasting and you'll get an episode you won't want to miss Sunday at 8:00PM ET.
Check out a preview above.