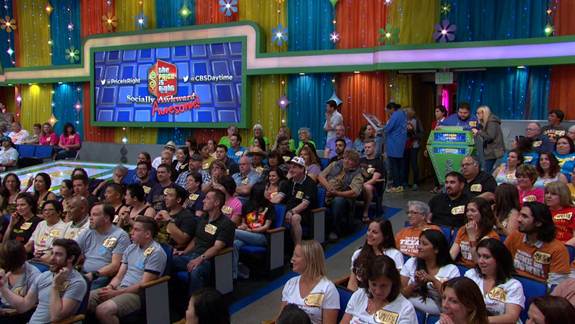 May 12, 2015
Watch: Price is Right Multicam Experience
Watch how the show is produced through different cameras and commentary from producers.

If you thought hearing Alex Trebek say, "Dickweed," and talk about cocaine couldn't get better, we've got a fun one for you today. The Price is Right is doing a "Socially Awesome" week this week. Beyond live tweeting and more, they usually give a great inside look into what makes the show work. Last year we got a cool behind the scenes look. They outdid themselves this year, though.
This year Price offered a full multi camera experience into the production of the show. The video, which spans the full length of a taping, shows what goes on from the various cameras around the studio and gives you a great look at what you can't see on television. You'll see how Drew interacts with contestants when cameras are off, how they set up the games, and what goes on behind the big doors that you've never seen before.
In addition there's a fun commentary with executive producers Mike Richards and Evelyn Warfel, and director Adam Sandler (no not that one). They'll give you some insight into how they make the show plus some insider info on various things hardcore fans care about like the giant monitor at the back of the set, trip skins, game design, and more.