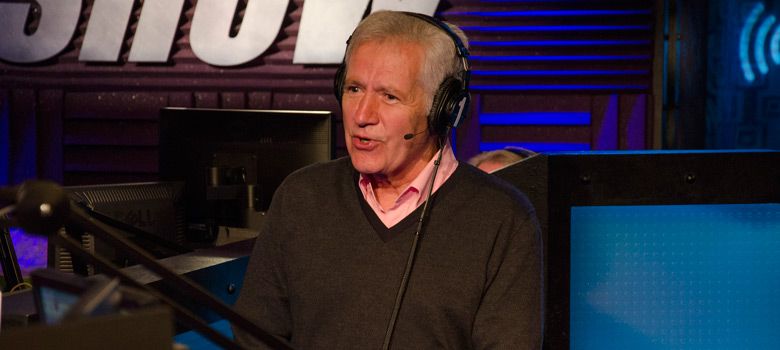 May 11, 2015
Listen: Alex Trebek on The Howard Stern Show
Listen to the Jeopardy! host talk to The King of All Media.

I've got a great afternoon listen for you. This morning Alex Trebek sat down for an hour-long interview on The Howard Stern Show. Trebek discussed his life, career, and game shows with Howard, Robin Quivers, and guest Jimmy Kimmel. It's a fascinating listen and, as a long-time Stern fan, I was shocked to hear Howard and Robin talk the genre. I knew Howard wanted to be a game show host but I didn't know they were both fans of the genre.
They all talk Jeopardy!, Richard Dawson, The Wizard of Odds, 500 Questions, High Rollers, and so much more. We get some talk of Trebek's hosting ability as he gets older, plus some funny stories about his youth. Definitely worth a listen.
Beyond Trebek, if you haven't listen to Stern in a while (and why aren't you), it's a good reminder that Stern is the absolute best in the business. No one does an interview like him.