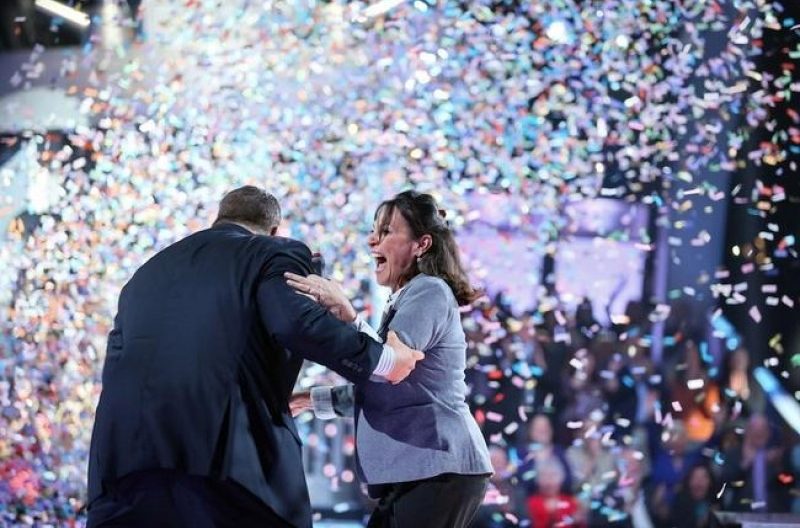 May 11, 2015
Susan Campagnone Wins $1,000,000 on Monopoly Millionaires' Club
A second person has entered the Monopoly Millionaires' Club.

The syndicated game show Monopoly Millionaires' Club is giving away big money quickly. The series gave away its second million dollar top prize this weekend. Susan Campagnone, a grandmother from Cranston, Rhode Island, won $1,000,000 on the Billy Gardell-hosted game.
Susan gambled the $25,000 she won earlier in the show for the chance to play the big Monopoly board. To win, Susan had to circle the board once in five rolls, landing exactly on Go. However, she landed on a Chance space which presented four cards. She managed to pick the one that says Advance To Go, avoiding Go To Jail, and claimed the million dollar top prize. Her audience section also split $200,000.
Take a look at the big win above.
Christopher Jackson of Atlanta was the first winner, landing exactly on Go. You can check that out here.