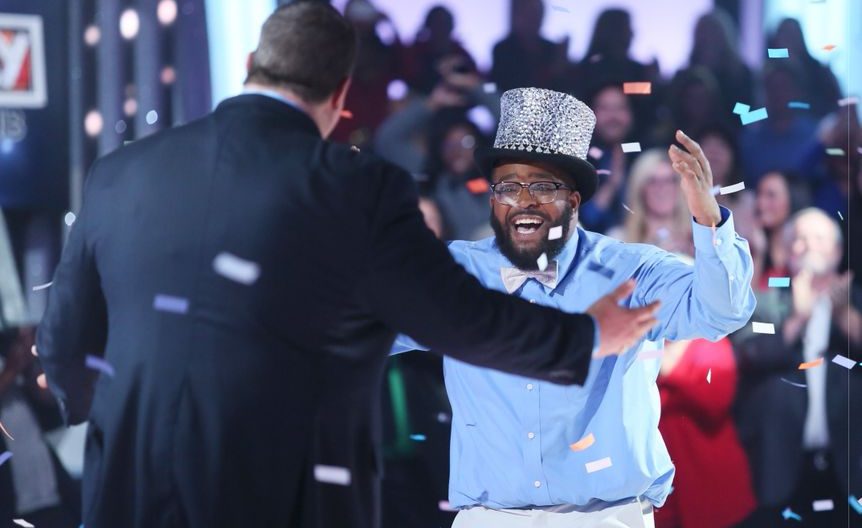 April 15, 2015
Monopoly adds a new Millionaire to the Club
With just 3 episodes under its belt, the Monopoly Millionaires' Club crowns its newest Millionaire.

Christopher Jackson of Atlanta made it to the final round of "MONOPOLY MILLIONAIRES CLUB," where he landed on GO to collect the $1 million dollar grand prize (along with having his electric bills paid for a year).
Having almost won his main game, Block Party, with $48,000, Jackson played the Advance to Go round and with the help of a double-6 12, and an on-the-money (no pun intended) final roll, Christopher Jackson joins the 1% with an amazing win. Watch the clip above.
Based on Hasbro's iconic MONOPOLY brand, this groundbreaking show is a companion to the multi-state lottery game of the same name. Hosted by popular comedian and actor Billy Gardell, the show is taped in front of a live studio audience comprised of lottery game winners who have won a trip to Las Vegas to participate in a taping, and who will have the chance to win $1 million. Check PlayMMC.com or the Monopoly Millionaires' Club YouTube page to watch.