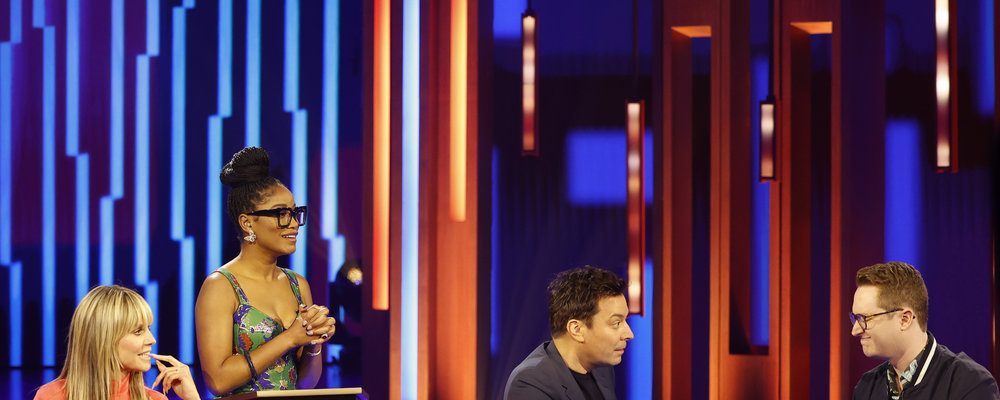 August 9, 2022
Review: Password (2022)
Read our thoughts on NBC's revival of Password.
There was some understandable skepticism of NBC's revival of Password as information started to trickle out. Would the 60s format still work today? Would Jimmy Fallon's constant presence wear thin? Would they play this closer to other recent Fremantle revivals or would this be, for lack of a better phrase, NBC'ed (see Weakest Link and The Wall). Luckily for us all NBC did Password right and it's hitting most of the notes it needs to. But your mileage will vary on if you can stand Jimmy Fallon for an hour.
NBC's Password follows the older versions very closely. Two teams consisting of a celebrity and a contestant try to get one another to guess words by giving one word clues. Words start at 6 points and each wrong guess lets the opponent try for one less point. First to 15 points wins the game, and two games wins the match. The winner plays the bonus round which is essentially Alphabetics from Password Plus and Super Password for up to $25,000.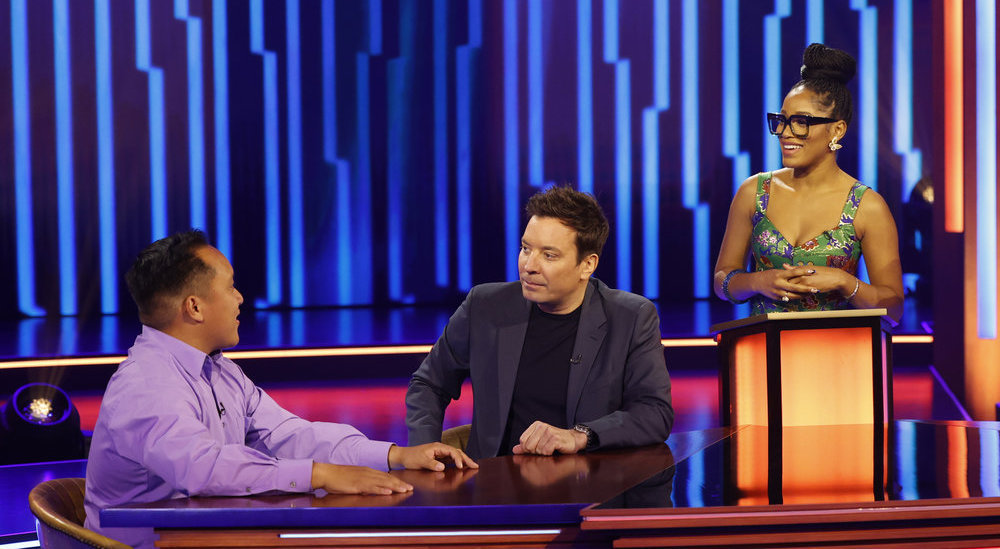 They did Password right! The classic format works better than you'd expect in modern times and it's because they're playing the tone of it right. There are no high dramatics, there's no gambling money, there's no emotional turmoil. It's just a fun word game played for appropriate levels of money. It never feels grander than it should, nor does it feel like an afterthought. Credit of this must be given to executive producer John Quinn. Between this, Press Your Luck, Celebrity Name Game, Let's Make A Deal, and others John is arguably the best game show producer on television right now.
Host Keke Palmer deserves major credit as well. She does a fantastic job out of the gate. It's truly a shame that she gets far second billing compared to Jimmy Fallon since she's the anchor of the show. She keeps the game moving, connects with the contestant, and looks like she's having fun. The show looks beautiful and it was a nice, unexpected surprise to hear the classic 60s theme remixed. The entire thing is just pleasant and given the number of ways this could have gone sideways Password is very well done. There's just one glaring Jimmy Fallon-sized issue with the show.
There's just too much Jimmy Fallon and he drags the game to a halt. In full disclosure I generally don't care for Fallon. If you can stand his schtick you may find it more pleasant. If you're more in my camp, though, you grow tired of it after five minutes. And then you realize you have 55 more minutes to go through. Unlike the other celebrities he brings the show to complete stops often. There's so much focus placed on him that the host and the contestants seem like an afterthought until the bonus round. If this gets picked up for a second season it would be immensely beneficial to swap Fallon out for other celebrities regularly. He doesn't end up being the asset NBC is hoping for.
Fremantle has been on a roll with game shows recently and Password is up pretty high on their list in terms of quality. It's without a question NBC's best game show currently. They've pitched the tone just right, they have a good host, they've got a good team behind this…it's very well made and a good time. Hopefully they'll see the pretty unanimous criticism regarding the overabundance of Fallon and remedy that for future seasons if we're so lucky. However, beyond that it's hard to find much wrong with Password. It's a very fun time and they managed to do something I didn't think was possible: make a format that hasn't been tried since the 70s fun and enjoyable again.
Photos by Jordin Althaus/NBC