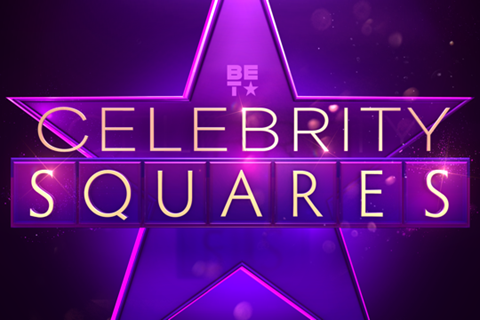 July 23, 2023
Hollywood Squares Revival Greenlit by VH1
Hollywood Squares is coming back. Find out about the new reimagined version taping this August.
UPDATE: Celebrity Squares will debut October 17th at 8:00PM on VH1 rather than BET as originally intended. DC Young Fly hosts. Check out a preview below.
The iconic game show Hollywood Squares is being coming back. VH1 (originally BET) has greenlit Celebrity Squares, a reimagined version of the classic tic-tac-toe trivia comedy game. The network has not officially announced it yet but nine tape dates have been set through August.
Each episode will see two contestants play the classic game and put their black pop culture knowledge to the test, trying to predict if answers celebrities give are correct or if they are bluffing. Contestants stand to win up to $10,000. Not much more is known beyond this right now…but it's Hollywood Squares so you get the idea.
The most recent version of Hollywood Squares was 2019's Nashville Squares for CMT. Prior to that was the MTV2 and VH1 spinoff Hip Hop Squares. You can watch reruns of 2002-2004 episodes of Hollywood Squares, hosted by Tom Bergeron, on Pluto's 24/7 Hollywood Squares channel.
If you're interested in being in the audience for Celebrity Squares, click here.