November 28, 2022
Game Show Network Casting for Revival of Split Second
Bet you didn't expect this show to come back.
Here's a weird surprise for for your Monday: Split Second is apparently coming back. Even weirder: it's coming back to Game Show Network. Over the past few weeks Game Show Network has been casting for a revival of a "classic game show".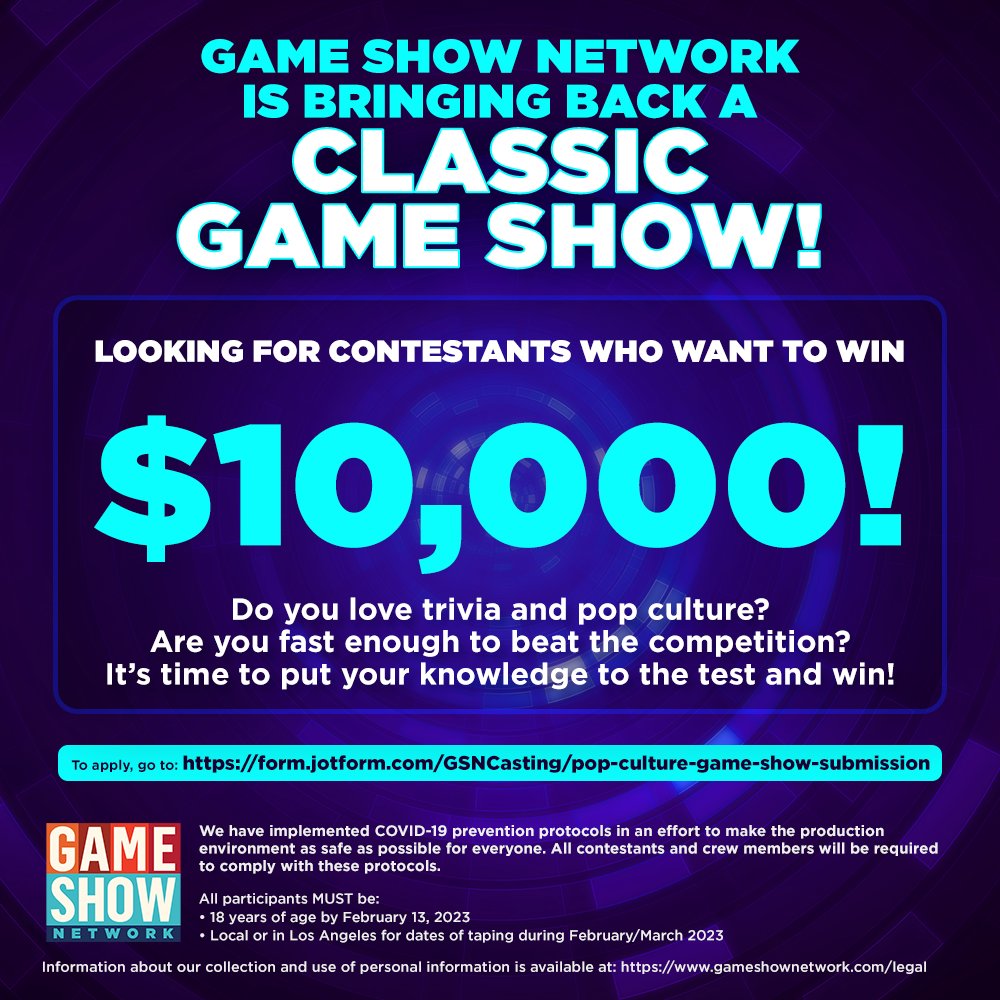 It's come out today that the revival in question is Split Second. The original version ran from 1972-1975, with one additional season in 1986. Tom Kennedy hosted the original version. It's a bit tough to explain in detail but you can check out an episode below to see how it goes.
There's still time to apply so be sure to go above and get in on it now if you are interested.