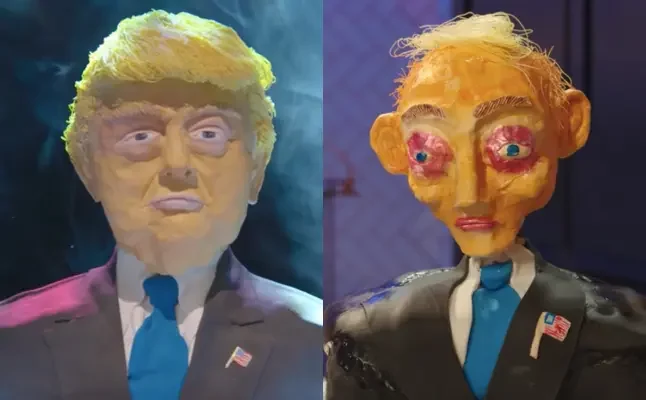 October 4, 2022
It's a Good Week for Game Shows on Netflix
Two popular games are coming to Netflix this week! Find out what you can look forward to.
The fall 2022 game show season has begun and there's still more to look forward to. This week, in particular, has a few standouts to watch out for, most of which are on Netflix so if you haven't cancelled that service yet you may want to hang on for another few weeks.
*Nailed It! is back! It's been a pretty long time since we've last seen Nicole Byer and Jacques Torres (the last season was in September 2021) but they return with Halloween episodes tomorrow, October 5th. From Netflix: "The Emmy-nominated series is back with a season full of tricks and treats as we celebrate Halloween. Featuring ghoulish surprises from some favorite Netflix shows – The Umbrella Academy, Cobra Kai, and The Witcher, the desserts are intentionally scary this time!"
If you've been late to the Nailed It! fan club this is a great time to catch up on the previous 8 seasons. It's incredibly funny and entertaining regardless if you bake or not. Plus Nicole Byer is a national treasure. Here's a trailer for the new season.
*We've been waiting for a long time but The Mole is finally coming back. The reboot of the cult classic game launches its first five episodes on October 7th. This new version of The Mole seems to be following the formula of the original version pretty closely. Alex Wagner hosts the show where 12 strangers compete in physical and mental challenges to try to build up a bank. However, one is The Mole whose job is to sabotage the others and not get caught. One player will end up taking home the entire bank as everyone tries to answer the question Who is The Mole?
Finally, this isn't Netflix but it should be noted that the syndicated comedy game show Funny You Should Ask started its new season this week (October 3rd). Check your local listings for that. It also airs at 7:00AM ET on Game Show Network.