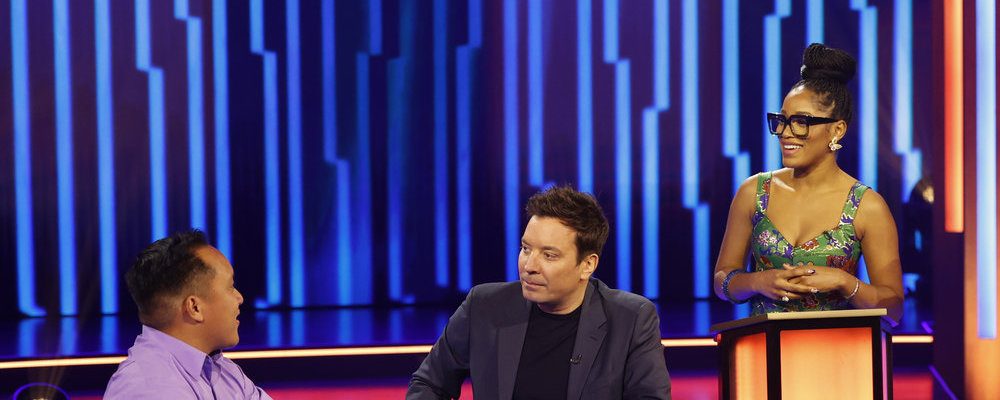 August 8, 2022
Watch Six Minutes of Game Play from NBC's Password Remake
Check out six minutes of game play from the return of Password.
For the first time in over a decade, it's time to play Password! NBC's revival of the iconic word game debuts Tuesday, August 9th, at the inexplicable time of 10:00PM ET. I say inexplicable because I saw the first episode and there is nothing to justify a time slot that late. It's as family friendly and accessible as any other game on TV, so I hope that late slot doesn't hurt it. Curious to see what's coming? Check out a quick six minute preview below. Here are a few bullet points, though:
*The classic 60s theme has been remixed for this new version and sounds fantastic. Hopefully a clean version of it can be released.
*The game is classic Password, with words starting at six points and going down one each bounce.
*First team to 15 points wins the game and first to two games wins the match and plays the bonus round for $25,000.
*The bonus round is essentially if you cross Alphabetics with the bonus round from Celebrity Name Game. You'll see on the premiere.
*Keke Palmer is very good and if the show gets a pickup more of her and less Jimmy Fallon, please.