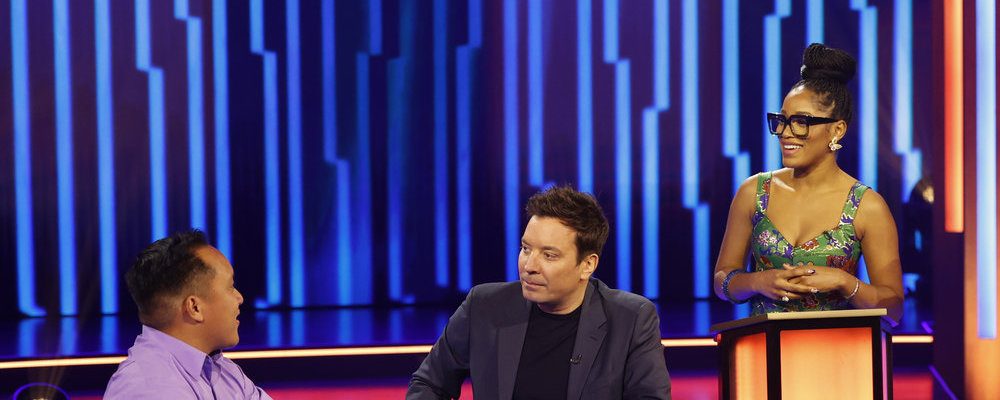 June 30, 2022
NBC Announces Celebrity Panelists for Password Revival
Watch a preview for the new Password inside!
The iconic game show Password is coming back to NBC soon! The revival, hosted by Keke Palmer, debuts August 9th at 10PM ET with a second episode on August 10th at 9:00PM ET. Each episode sees Jimmy Fallon (on every episode) and another celebrity pair up with contestants and try to help each other guess secret passwords using one-word clues. The winners get to play a lightning round for up to $25,000.
Celebrities playing Password include Yvette Nicole Brown, Tony Hale, Jon Hamm, Chelsea Handler, Keidi Klum, Joel McHale, Chrissy Metz, Martin Short, J.B. Smoove, and Meghan Trainor.
This season will feature a dedication to the late Betty White on the premiere episode and a later episode sees legacy contestants from the 1980s returning for another chance.
Take a look at a preview below!
Photo by: Jordin Althaus/NBC