May 3, 2022
Lingo Taping in August; Looking For Contestants
The long-awaited revival of the classic word game Lingo is finally picking up some steam. The series, hosted by RuPaul, will be recording on the set of the UK version in August. They're currently looking for contestants so if you're at least 18, you have a valid passport through the end of 2022, and you're available to travel to the United Kingdom in August, you've eligible to play. Check out the flyer below and be sure to apply here!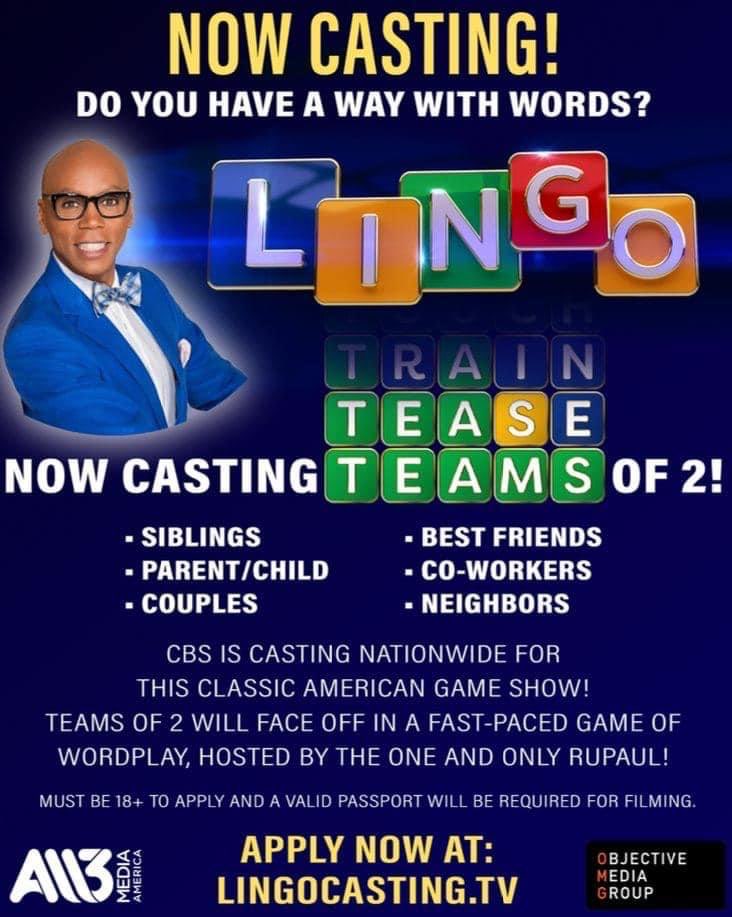 Lingo sees teams of two solving puzzles by guessing words and figuring out if letters are in the right place or in the word at all. There's no word on top prize yet but expect this version to follow the current UK format which does not involve the bingo aspect of the older versions of Lingo.
This news comes on the heels of a third season pick-up for the UK version and a celebrity edition also hosted by RuPaul.