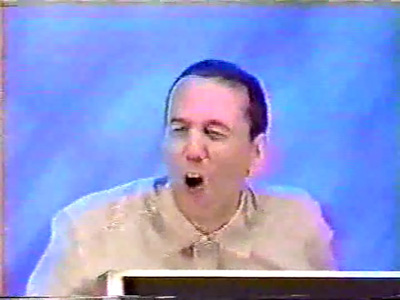 April 12, 2022
Watch Gilbert Gottfried's Classic "You Fool!" Hollywood Squares Breakdown
RIP Gilbert Gottfried. Look back at Gilbert on Hollywood Squares and one of the funniest game show moments in history.
Today comedy legend Gilbert Gottfried passed away at the age of 67. His family put out a statement earlier this afternoon.
If you're talking about game shows and Gilbert it's impossible to not bring up his long run on Hollywood Squares and his now-iconic "You Fool" barrage on the contestants. It's still funny over 20 years later. Take a look back.