March 31, 2022
Mark Labbett Joins Game Show Network's Master Minds, Plus Other Network Updates
A bunch of Game Show Network news came today. Let's review.
Game Show Network released a bunch of information about upcoming projects today. We wanted to share some highlights with everyone.
*The Beast isn't leaving America. Mark Labbett may not be returning to The Chase on ABC but he will be joining the coast of Game Show Network's popular quiz show Master Minds. Master Minds is hosted by former The Chase host Brooke Burns so there's a lot of history between them. I haven't heard word of Ken Jennings will be returning to Master Minds so we'll keep everyone updates. No air date is set.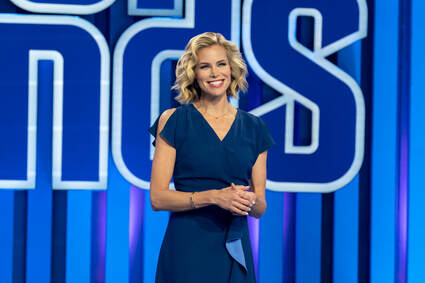 *Game Show Network has picked up more seasons of some favorites. Chain Reaction, America Says, and People Puzzler have all been renewed for new seasons in addition to Master Minds. People Puzzler is currently casting and will be filming in the not-too-distant future. No word yet on their other shows like Common Knowledge and Tug of Words, but they are mentioning Tug of Words in releases so I wouldn't be shocked to see that come back.
*The network is also developing the new quiz show Switch based on a Belgian format. The game sees five contestants, numbered one through five, compete in various rounds where right answers move you up a spot but wrong answers move you down. The person in last place at the end of a round is eliminated, and the day's champion plays the final for a chance at $15,000. The series has aired on VRT since 2016. Check out an episode below.