September 14, 2021
EXCLUSIVE: Check Out Supermarket Sweep's Season 2 Key Art
ABC's given BuzzerBlog first look at Leslie on the throne.
Supermarket Sweep returns for a second season on Sunday, September 26, and ABC has given us an exclusive first look at the stunning new poster art for the show. Take a look.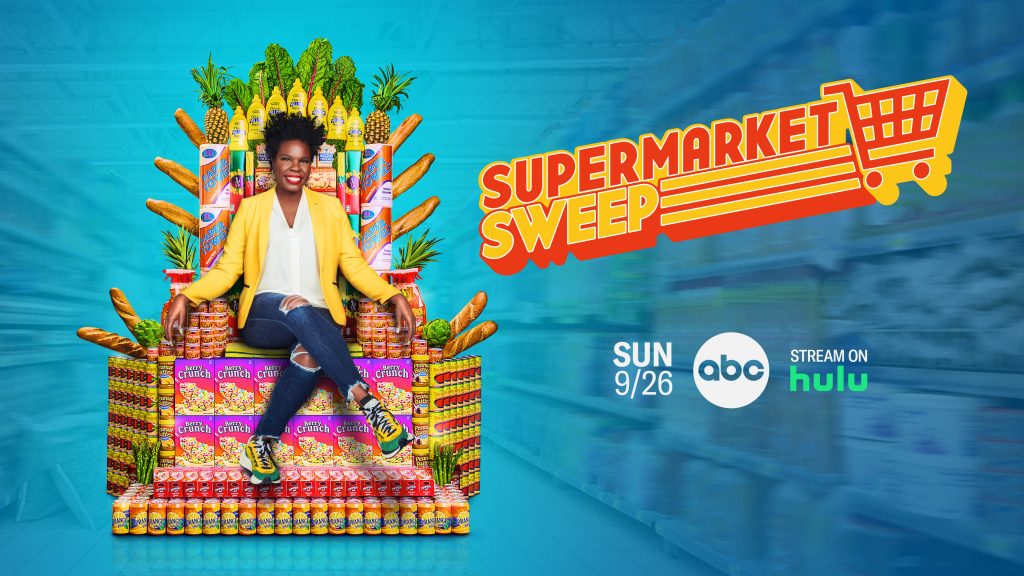 While there isn't much to ascertain about any changes to the new season, we at least can tell that there will be 2 certain elements returning: groceries and host Leslie Jones. Supermarket Sweep will once again promise the allure of teams going wild through the aisles in an attempt to score a cool $100,000 with fast feet and clever, shopping-centered brains.
Our issues with the first season of the show were minimal: I know I loved the variety of new games to earn times, and the addition of the all-team mini sweep added a frenetic amount of fun. I would love to see more commentary during the Big Sweep to narrate exactly what the sweepers are doing and looking for.
Check out Season 1 streaming on Hulu, and watch live on ABC Sunday Night, September 26. And here, here's a nice big poster size so you can plaster it on your wall.