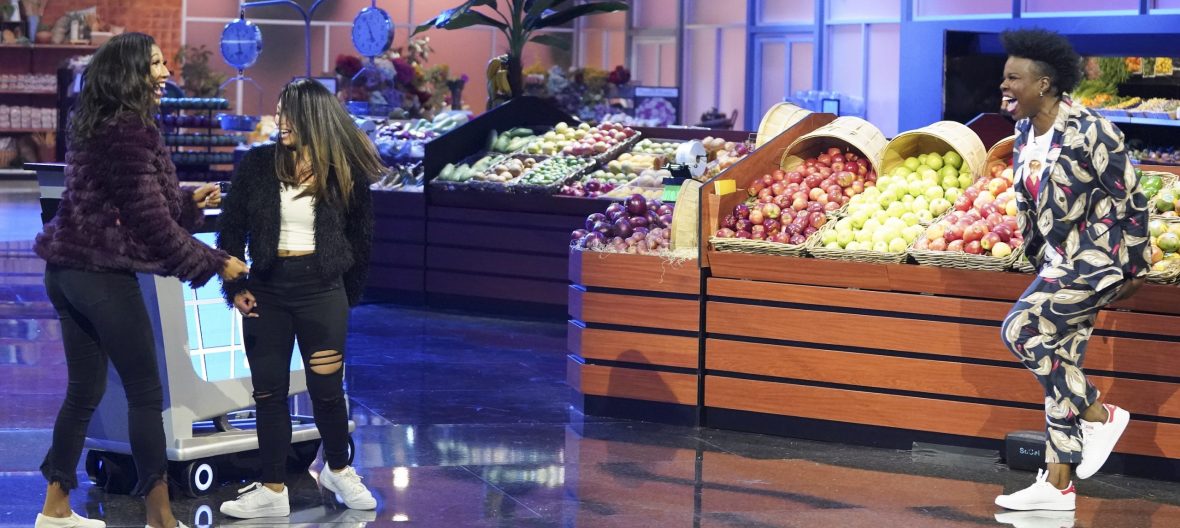 September 10, 2021
Supermarket Sweep Returns to ABC September 26
ABC's hearing the beep for a second season.
ABC's revival of Supermarket Sweep is returning for a second season on Sunday, September 26. Leslie Jones returns as host. According to the press release, "The fast-paced and energetic series follows three teams of two as they battle it out using their grocery shopping skills and knowledge of merchandise to win big cash prizes." Yep, that's Supermarket Sweep all right.
Supermarket Sweep did fairly well ratings-wise, premiering to 4.9 million viewers on October 18, 2020. We reviewed the show and gave it a 3.8 out of 5 and noted its excellent Final Sweep tweaks. Personally, I'd love more narration during the Big Sweep, ala the classic production, but time will tell if any big changes are being made to the show.