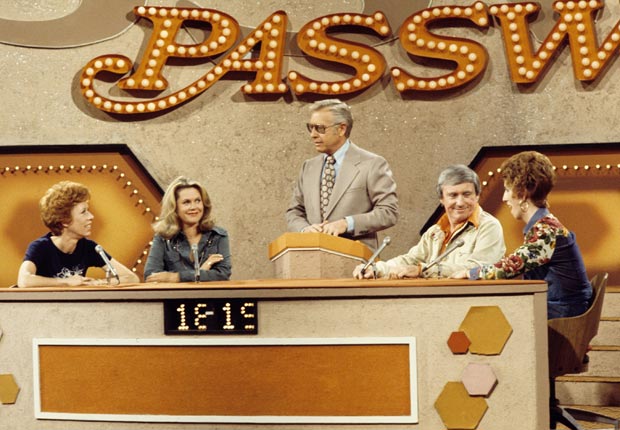 May 17, 2021
NBC Orders Password Reboot
The Password is...Back!
The classic word game is coming back.
Another iconic game show is getting a reboot. NBC has announced it is rebooting the iconic word game show Password with Jimmy Fallon. There's no indication is Fallon is hosting the series yet or just producing it. Not much more is known about the project at this time so once more information comes out we'll be sure to let you know. NBC made the announcement this afternoon during the network's upfront presentation.
Password has had a long life in television, dating back to 1961 on CBS and lasting through 1967. After a successful syndicated run, the series came back to ABC in 1975, running for five years. The show got an update as Password Plus in 1978 for NBC, then as Super Password for NBC in 1984, and most recently as Million Dollar Password for CBS in 2008. Reruns of all classic versions can be watched on Buzzr daily.