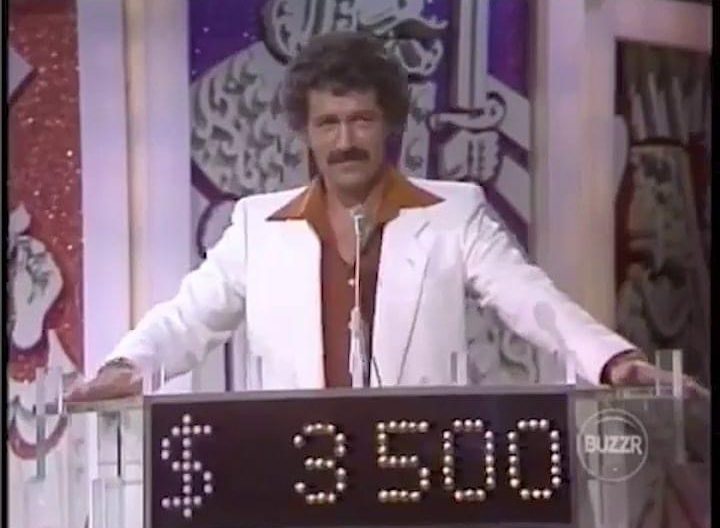 November 8, 2020
What Alex Trebek Means To Me
A few thoughts on losing a hero.
I was technically a contestant on Jeopardy—specifically, a short-lived children's spin-off called Jep! that aired on the Game Show Network in the mid-90s. The show wasn't hosted by Alex but one clue was read by him during my game. As a 5th grade game show fanatic, this was the height of my burgeoning obsession with the game show universe: the man whom my immigrant family welcomed into my home every day right after dinner, reading me an answer to question. It was a dream come true.
Alex Trebek died today at the age of 80, a full lifetime and a career that garnered him fame, adoration and respect. Beloved by practically the entire nation, Alex Trebek managed to be one of the last few personalities in pop culture that has an almost universal appreciation for.
Throughout my life, I've considered Alex Trebek a hero of mine. I have always respected how he conducted himself on and off stage. I have respected his humbleness in understanding his role in a production. Other professionals in the industry speak highly of him with rarely a poor word. And most of all, Alex had a genuine warmth to him; I could always see in his eyes his appreciation to showcase three brilliant people in their most exciting moments.
Every day, Alex Trebek reminded America that it was ok—even, great—to be smart. Knowledge, no matter how obscure or minute, was celebrated. Growing up as a geeky little nerd, knowing that someone was actively cheering for intelligent people being intelligent gave me a glimmer of hope and showcased that being smart was something to value. Trebek was never shy when it came to making sure things were done correctly, especially when it came to pronouncing foreign words, but equally unashamed to admit when he messed up. Humility and humbleness are rare qualities on television these days.
Trebek walked the finest of lines between serious and jovial. I think the reason so many Trebek moments are memorable is because our default notion of the man is one of gravitas and seriousness. He's the strict schoolteacher who grades hard but no one thinks is unfair. But when Alex's personality glimmers through, it's unforgettable.
If you listen closely to an episode of Jeopardy!, you'll never hear announcer Johnny Gilbert refer to Alex as the star of the show. He's always the host. Host. Someone who prepares his guests for a good time. Someone who all the guests knows, even if they don't know each other. A good host makes his guests feel at home, and realizes the whole soirée is for the benefit of the guests. Alex knew his place was to let his guests shine for their 15 minutes of fame. To understand what role you have in a production and to never overstep your boundaries is a testament to Trebek's graciousness and lack of ego.
It is very surreal to mourn the loss of someone who you have simultaneously never met and who is such a big part of your life. Without Alex Trebek, I would not be obsessed with game shows. I would not be where I am or who I am today.