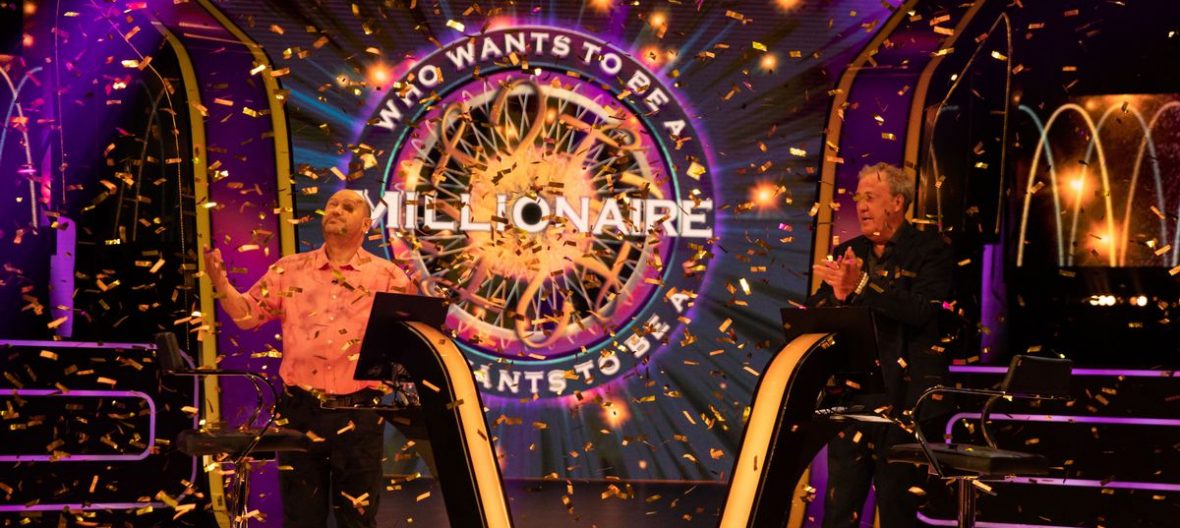 September 11, 2020
Watch: Donald Fear Wins £1,000,000 on Who Wants to be a Millionaire
The British version of Millionaire just had its first winner in 14 years. Watch the winning moment!

Finally, after 14 years, someone has beaten the British version of Who Wants to be a Millionaire?! Donald Fear claimed the £1,000,000 prize Friday evening, answering all 15 questions using only one Lifeline. The question asked "In 1718, which pirate died in battle off the coast of what is now North Carolina?" Take a look at the amazing moment below.
There's nothing better in game shows than the confetti falling on Millionaire. We're glad to see it happen on the original British version again and, hopefully, we'll end a nearly-20 year losing streak on the American version soon.
Photo courtesy ITV.