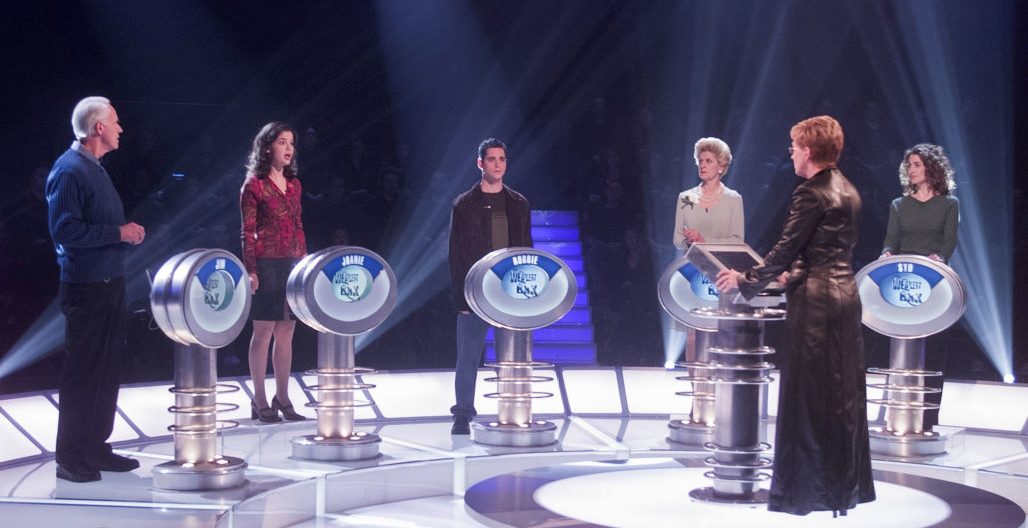 July 7, 2020
Weakest Link Revival for NBC Now Casting; Jane Lynch Hosting
Prove you're the strongest link and apply for the revival of the popular quiz show.
UPDATE: Thanks to Joe Adalian at Vulture for this one. Jane Lynch has been named the host, and Weakest Link will return home to NBC. Production will begin this year on the show's 13 episodes. More information to come. Click here to apply to be a contestant.
---
The rumors are true…Weakest Link is looking to return to America. The classic quiz show, which ran from 2001 to 2003 in America and for 17 years in the United Kingdom, is casting for its comeback. If you think you have what it takes to win, check out the application poster below or email WeakestLinkCasting@gmail.com.
Weakest Link sees a team of contestants work together, answering questions to build up a bank. After each round contestants vote off who they think is the Weakest Link. Alliances will be formed and teams betrayed as contestants compete to be the game's strongest link and win the top prize.
Rumors of a Weakest Link revival date back to February 2020 when alerts of office run-throughs were taking place. This notice was originally posted by a casting representative on Reddit.