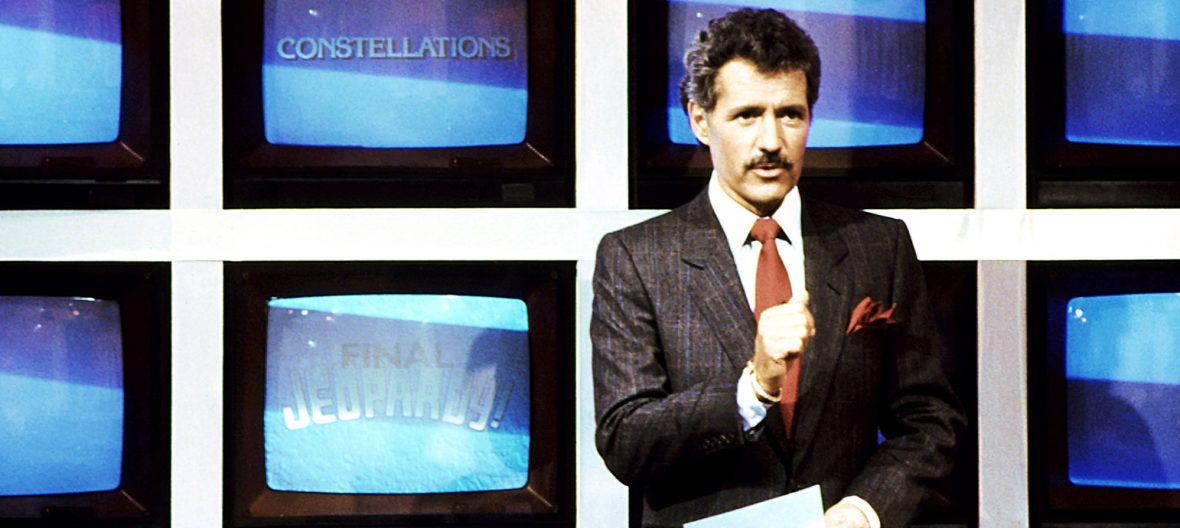 July 6, 2020
Jeopardy! Re-Runs First-Season Episodes Starting July 20
We'll see the first Alex Trebek episode as well as the first three-way $0 tie.
I would love to start an article with something other than "Coronavirus has changed the shape of game shows dramatically" but, well, coronavirus has changed the shape of game shows dramatically. Jeopardy!'s once again run out of new episodes, and now they're diving deep in their archive to start re-running episodes from the first season the 1984 revival.
According to Zap2It, and confirmed by /u/kdex86 on Reddit, Jeopardy!: The First Decade is a look back into presumably the first 10 years of Jeopardy!. The listings currently only go up to July 21, but we can see they've got the first 2 episodes of Alex Trebek's first season as host, aired initially in 1984.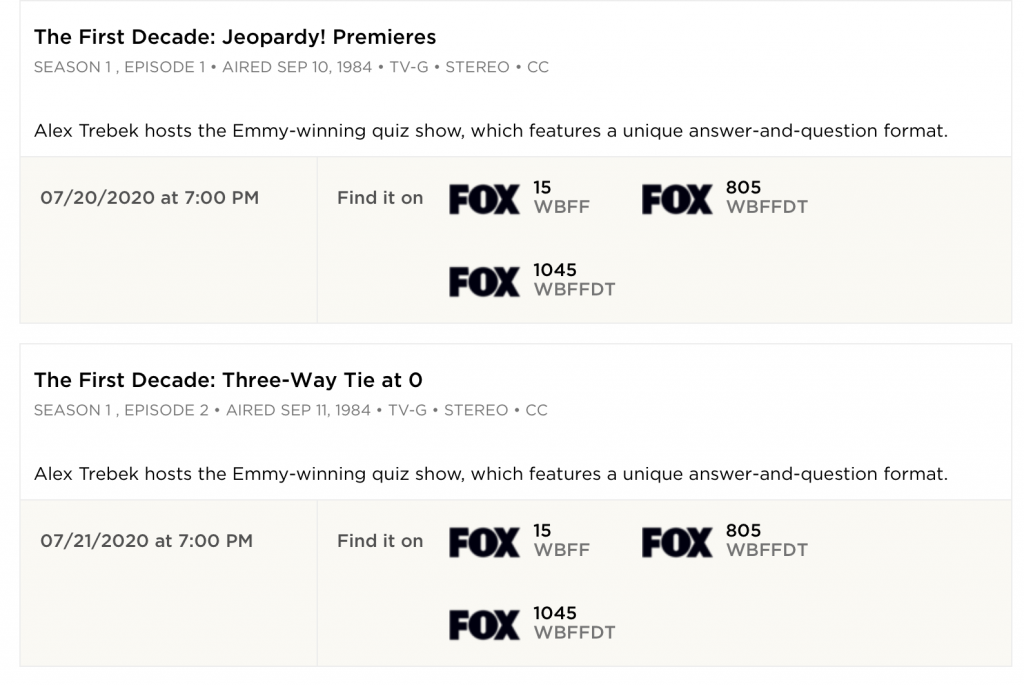 Whether or not the package is just going to blast through the entire first season, or just selected episodes from the first 10 years of the game of answers and questions, is yet to be seen. But this is exciting, as coronavirus is causing networks and syndicators to take a look at content that hasn't been seen in a while as valuable. Now, if only Wheel of Fortune would be so bold and daring as to show some shopping-era episodes—but who are we kidding?