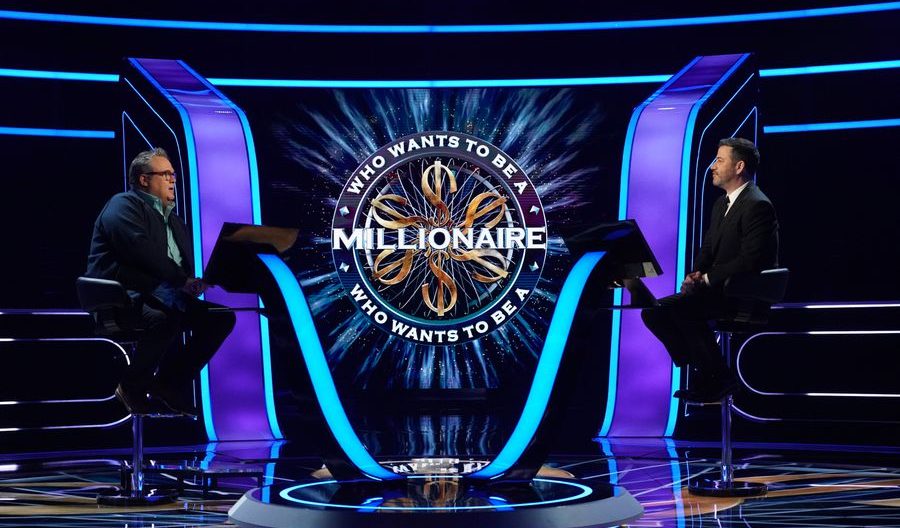 May 21, 2020
Who Wants to be a Millionaire Renewed for 2020-2021 Season
ABC's Who Wants to be a Millionaire revival will be back for a second season.
The Hot Seat will return for another year. ABC has renewed Who Wants to be a Millionaire for the 2020-2021 season. This will be its second season in its current incarnation and 22nd season on the air in total. Millionaire can currently be seen Thursdays at 8:00PM on ABC. Jimmy Kimmel hosts. Since moving to its current time, Millionaire has been averaging close to seven million viewers and is regularly ABC's most watched program of the night.
The current series sees celebrities take a turn in the Hot Seat, trying to answer 15 increasingly difficult questions for up to $1,000,000. To help out are three lifelines: 50/50, Phone A Friend, and Ask the Host. There is no audience and no Ask the Audience lifeline due to the taping just days before the COVID-19 lockdowns.
In interviews, executive producer Michael Davies said he would like to do alternating seasons of celebrity contestants and non-celebrity contestants, so hopefully we'll see that plan come to fruition. This series has been fun all things considered but Millionaire has always created its best moments with regular contestants winning big.
Congratulations to everyone involved. It's great to have the show back.