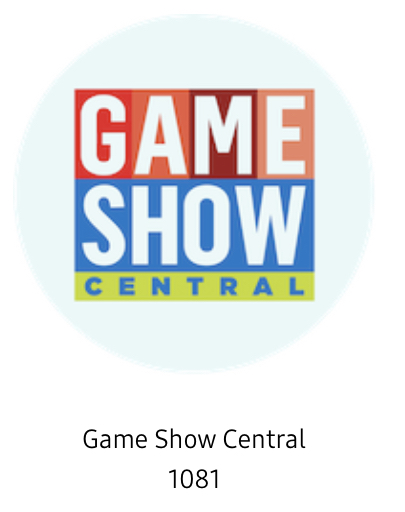 March 28, 2020
So Game Show Network Stealth Dropped a Digital Network and We're Completely On Board
A 24/7 network of only old Game Show Network and GSN originals dating back to 2001 and possibly even earlier? We are immediately interested.
Here's something I wasn't expecting to randomly find: a new game show digital network. Game Show Network surprise-dropped the digital network Game Show Central at least on Samsung's TVPlus service and possibly more so check any device which airs digital networks like Buzzr.
Game Show Central is a digital network which (at least for now) only shows Game Show Network originals from their 25 year history. This weekend alone they're airing a wide variety of shows from all eras of the network. Shows include Friend or Foe?, Cram, Extreme Dodgeball, Baggage, WinSanity, 1 VS 100, Minute to Win It, 20Q, America Says, IdioTest, and more. Huge variety and several great shows that I never thought we'd see again.
We'll reach out to get some more information but this is a great service and we're pretty excited to see it. Historically Game Show Network has created some of the best and/or most interesting games on TV. There are many classics like Russian Roulette, Lingo, and shows further back like Hollywood Showdown or Inquizition, that weren't anticipated to be seen on television again. If they're pulling out things like Extreme Dodgeball (which we're extremely excited for but never expected), any of the network's originals could be possible.
Keep posted and we'll let you know more information as soon as we get it.