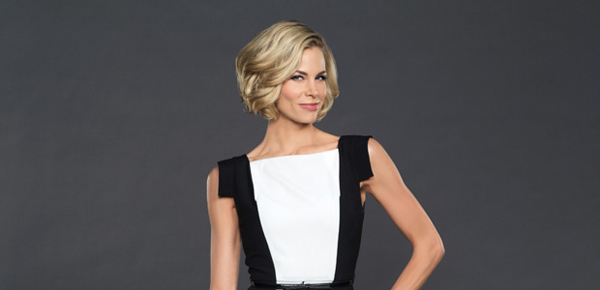 February 7, 2020
Brooke Burns to Host Game Show Network's Master Minds
The former host of The Chase USA will host the Best Ever Trivia Show update.
Brooke Burns is coming back to Game Show Network. The actress and presenter will replace Sherri Shepherd as host of Master Minds, an update to the network's previous attempt Best Ever Trivia Show. The series began taping this month and will air later this year.
Best Ever Trivia Show saw three contestants face off against each other through a series of rounds. The eventual winner gets to face one of the trivia expert on a panel for a chance at $10,000. If you beat the expert, you get to come back next show. Win three games and you take home $30,000 and a chance at being a future expert.
Here's a photo of Brooke on the set of Master Minds.