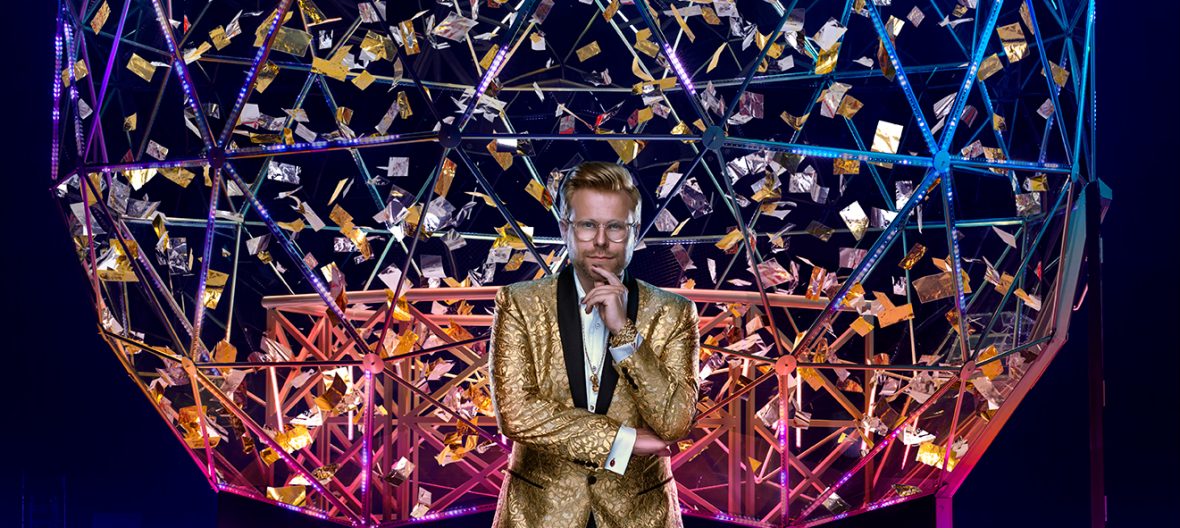 January 16, 2020
Watch the Debut of Nickelodeon's The Crystal Maze
Start the fans, please! Watch the first episode of The Crystal Maze now!
The iconic British game show The Crystal Maze is finally coming to America. The series debuts next Friday, January 24th, at 7:00PM ET on Nickelodeon.
Can't wait to watch the first episode? Good news! Nickelodeon has uploaded the debut on YouTube and you can watch it now! Take a look below.
Each episode sees the Maze Master (Adam Conover) guide a family through the Crystal Maze and its four zones.
Families compete in various physical and mental challenges inside the maze to earn time crystals. Succeed a challenge and earn a crystal worth five seconds for the show's finale, the Crystal Dome. There's a chance to win up to $25,000 so the more crystals the better shot at winning big.