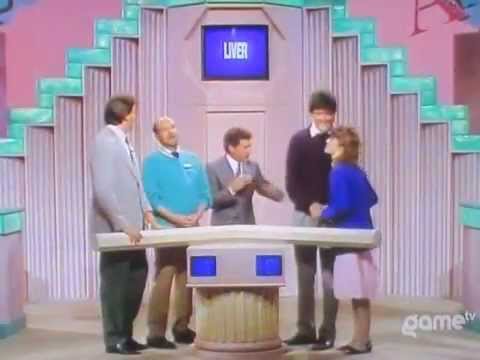 January 16, 2020
The Speed Round for January 16, 2020
Canada! Jeopardy!! Numbers! Here's a quick round of news for Thursday morning.
The Search for Canada's Game Shows
*In case you missed it yesterday, Christian Carrion did a wonderful interview with iconic Canadian game show host Wayne Cox in anticipation of the premiere of The Search for Canada's Game Shows.
*A few new rare Canadian game show clips for you to check out for this debut. First is a preview of a segment about Pitfall, a short-lived game hosted by Alex Trebek.
*There's also a full episode of the very rare game Super Pay Cards hosted by Art James.
Jeopardy! Beats All Else
*The finale of ABC's Jeopardy!: The Greatest of All Time scored 13.51M viewers and a 1.9/10 demo rating. It easily was the highest rated show of the night. The series averaged around 14.6M viewers per episode.
*Ken Jennings, the champion, did a nice wide-ranging interview with the Washington Post.
More Numbers!
*Syndicated game show ratings for the week ending January 5th saw 25 Words or Less finally hit the 1.0 mark, up 20% from its debut. It's now the second most watch new entry into the market this year. The reruns of Game Show Network's America Says, which will not be returning next year, scored a 0.7 rating.
*Jeopardy! grew 25% from the prior week to 6.0 and first place. It'll be interesting to see if that number moves when new numbers come in due to the ABC tournament. Family Feud was in second with 5.8, Wheel of Fortune in third with 5.7, and Funny You Should Ask at 0.5.
What's Going On Today?
*Press Your Luck's second season begins production today. We're looking forward to sharing any changes you can expect soon!
*Jeopardy! sees three time champion Veronica Vichit-Vadakan trying for her fourth victory tonight. She's already won $68,001.