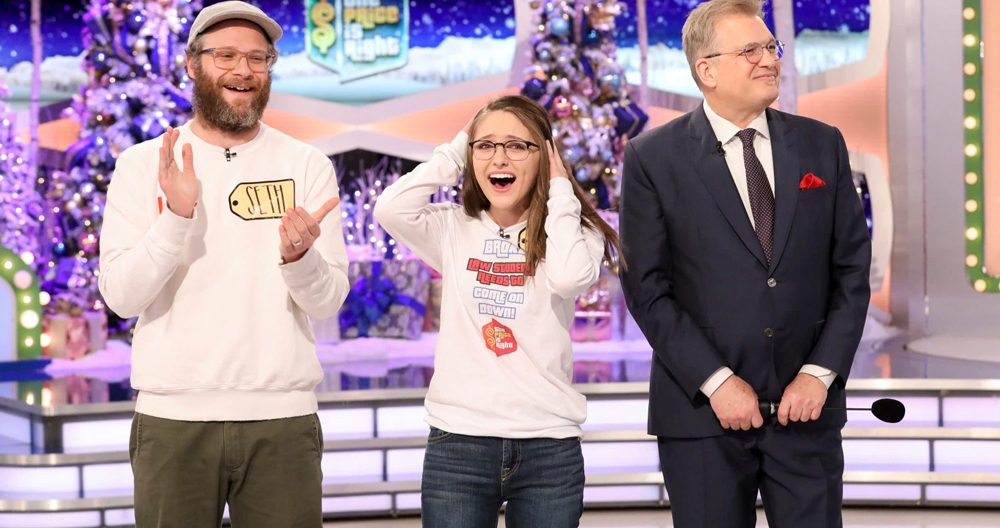 January 12, 2020
CBS Greenlights Three More Price is Right Primetime Specials
The Price is Right at Night will be returning to the CBS primetime schedule this year.
Following the success of two Christmas specials, CBS will be bringing back the primetime edition of The Price is Right later this year. Titled The Price is Right at Night, the nighttime edition of the classic daytime game show invites celebrities to play alongside contestants to win money for charity. Anything a contestant wins the celebrity receives the cash value of for their charity.
The 2019 Christmas specials of Price featured the cast of CBS's primetime drama SEAL Team and actor Seth Rogen. The Seth Rogen episode scored a 0.9 demographic rating and over 6.5 million viewers.
Seeing how Jeopardy! is an enormous success right now, The Price is Right is doing well in the evenings, and ABC has been having continued good fortune with their primetime games, I think we'll be seeing many more things popping up in the near future.
Photo courtesy CBS