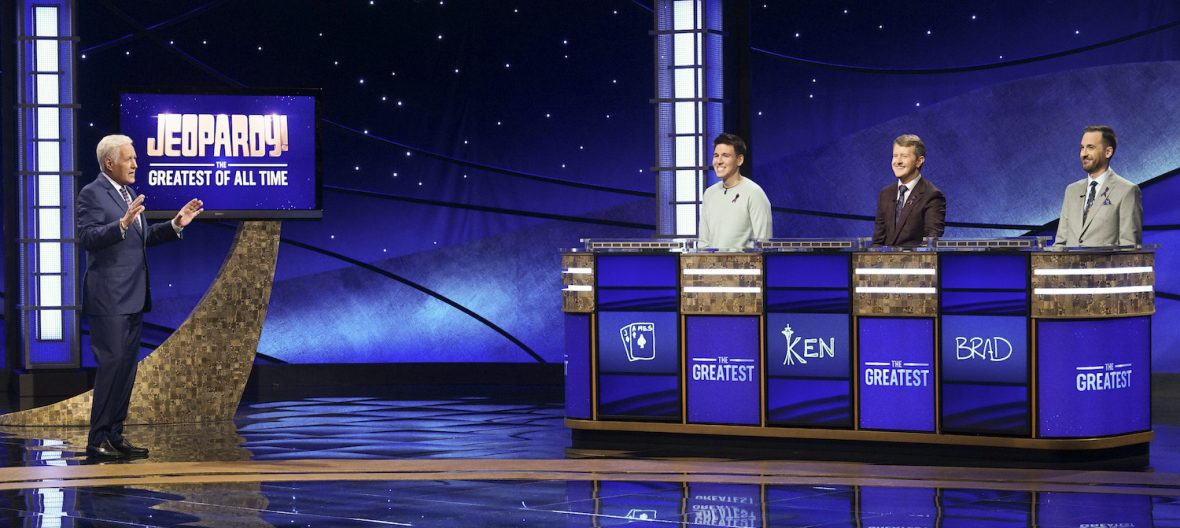 January 9, 2020
The Speed Round for January 9, 2020
Good morning! Here is your quick recap of the yesterday's game show news, videos, and events for January 9, 2020.
We're going to test out a new feature today: the Speed Round. Start each day with a quick recap of the yesterday's news, memorable moments, fun videos, and any upcoming events to watch out for. We don't want you to miss anything from the world of game shows so we're hoping this helps out!
So much Jeopardy!
*Jeopardy! kicked off its "Greatest of All Time" tournament on ABC with 14.4 million viewers. This is one of the biggest game show launches on broadcast television since Who Wants to be a Millionaire in 1999.
*James Holzhauer won match two and is tied with Ken Jennings in the #JeopardyGOAT tournament. Brad Rutter, meanwhile, is 0 for 4 for games the past two nights.
ABC Buys Every Game Show Ever
*After months of negotiations, ABC won the rights to the Supermarket Sweep revival hosted by Leslie Jones.
*Who Wants to be a Millionaire is coming back to ABC. Jimmy Kimmel hosts the new version which sees celebrities playing but involves a live play-along app seemingly like HQ. More info soon.
Syndication News
*The off-network reruns of Game Show Network's America Says are not expected to return next season. However, Sony is actively preparing more game shows to roll out in 2021.
*Christmas week took a toll on ratings due to preemptions. Family Feud was first, losing 2% for a 5.6. However, Jeopardy! and Wheel of Fortune both lost nearly a quarter and hit season lows of 4.8. 25 Words or Less is sticking near the top of the rookie pack with a 0.9.
Videos
*Did you know a ten hour loop of the Jeopardy! GOAT think music was the only thing keeping your day from being perfect? You do now!
*ITV's The Chase saw a very impressive duo earn 23 steps in the Final Chase. They defeated The Governess 23 to 18 and won £10,000.
What's Going On Today?
*Jeopardy!: The Greatest of All Time match three is tonight at 8:00PM ET on ABC.
*The Price is Right welcomes the cast of the CBS sitcom Carol's Second Act to help show off prizes this morning at 11:00AM ET on CBS.
*Pat Sajak's daughter Maggie continues her week-long run as letter toucher on Wheel of Fortune. Vanna White is still hosting while Pat Sajak recovers from emergency surgery.