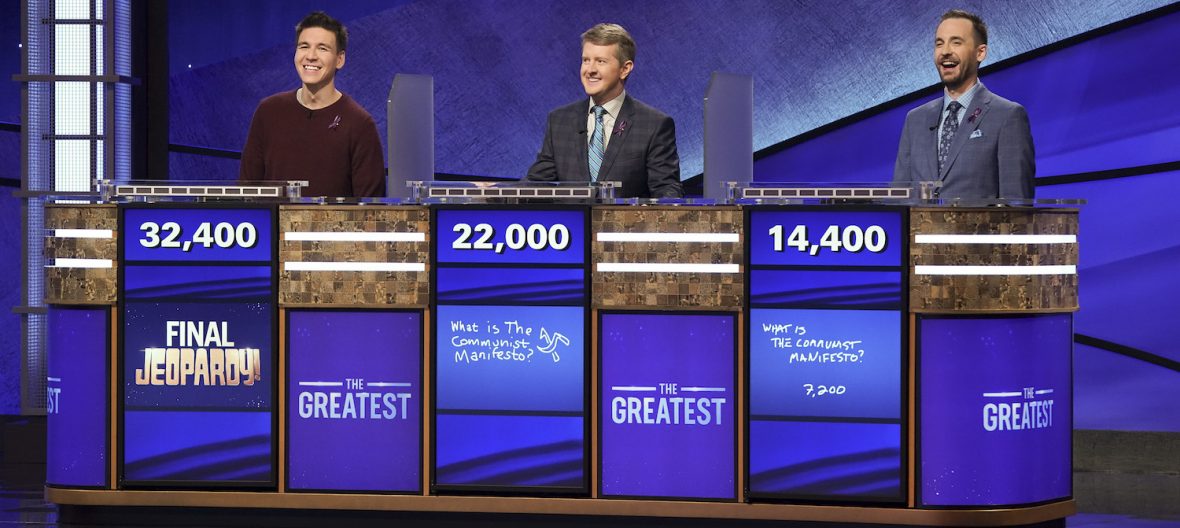 January 9, 2020
Jeopardy: The Greatest of All Time Day Three Recap
James Holzhauer and Ken Jennings are tied at one match a piece. Will Brad Rutter win his first match, or will James or Ken be on the verge of the title? Find out what happened today.
America can't get enough Jeopardy!. 14.9 million people watched James Holzhauer return to his #JeopardyJames status and pick up his first match. The shocker so far has been Brad Rutter's 0 for 4 record in this tournament. Who took match three?
The first round of game one was positive for everyone. James found the first Daily Double of the game and, as usual, doubled up to end the Jeopardy round in first place. Brad Rutter hit a bit of bad luck at the start of Double Jeopardy, finding a Daily Double and losing everything on the first clue.
Ken Jennings found the second and pulled out a successful true Daily Double at the last second. Ken ended Double Jeopardy with 25,600 to James's 13,600 and Brad's 8,800. Everyone aced Final Jeopardy and doubled up, giving Ken a massive 51,200; James Holzhauer 27,200; and Brad Rutter 8,800.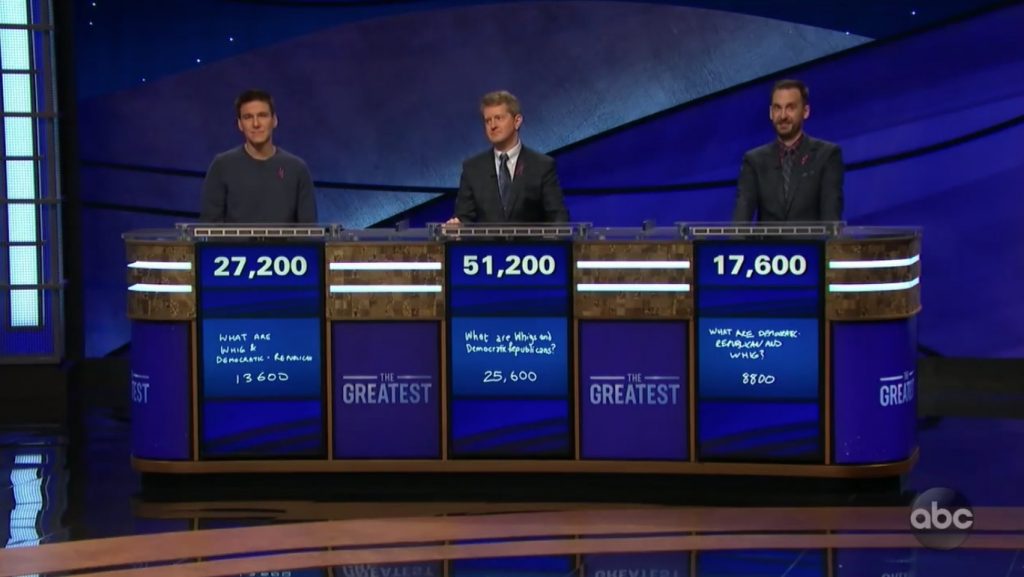 Game two opened with something we haven't seen before: James Holzhauer wiping out on a missed Daily Double. Ken Jennings took advantage and ended the round in first place with 6,000 followed by James at 4,200 and Brad at 600. Brad Rutter redeemed himself in Double Jeopardy, finding and acing both Daily Doubles. This let him end Double Jeopardy in second place at 10,000. James hit third for the first time at 7,400. Ken Jennings, however, locked up the match before Final Jeopardy at 17,600.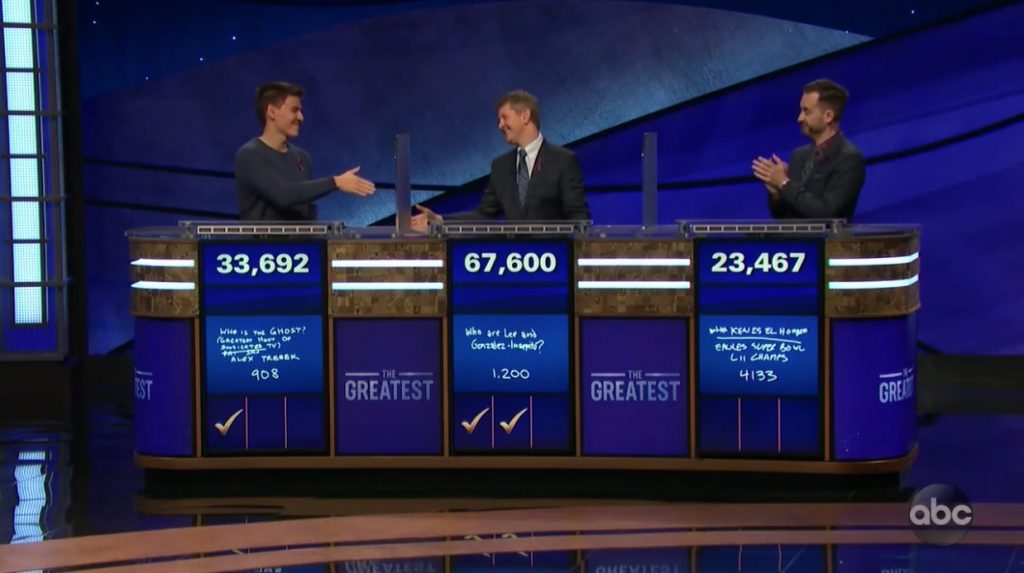 Ken Jennings won game two and his second match with a combined score of 67,600. James Holzhauer finished with 33,692 and Brad Rutter at 23,467. Ken is now one match away from winning the title of Greatest of All Time and the $1,000,000 prize.
The next episode of Jeopardy!: The Greatest of All Time is next Tuesday (January 14th) at 8:00PM ET on ABC. Can James or Brad keep Ken Jennings from winning the tournament? Don't miss it.
JEOPARDY!: THE GREATEST OF ALL TIME RECAPS: