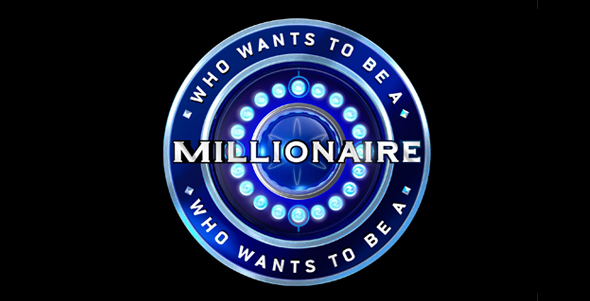 January 8, 2020
Who Wants to be a Millionaire Revived by ABC
The iconic game show will return to network television for the first time since 2009. Jimmy Kimmel hosts
Millionaire is back coming back to primetime. ABC has announced the network return of the iconic quiz show Who Wants to be a Millionaire with new host Jimmy Kimmel. The series will debut Wednesday, April 8th. This special run will see celebrity contestants playing for charity. In addition, a new interactive game will allow viewers to play along from home and win.
Celebrities will be invited to sit in the Hot Seat and play for the coveted million dollar prize. For the first time, the contestants can invite a guest in the hot seat to help them answer questions. Additionally, this special run of shows will introduce a new live play-along app which allows America to compete to win the same amount of money that celebrities are playing for on the show. Original executive producer Michael Davies will return as executive producer along with Jimmy Kimmel and Mike Richards (Wheel of Fortune, Jeopardy!).
Who Wants to be a Millionaire ended a 20 year run in daily syndication in 2019. The primetime series was last seen on ABC in 2009 for a special tenth anniversary edition. Regis Philbin hosted the series during its initial ABC run from 1999 to 2002 (with an occasional week-long special through 2009). Meredith Vieira hosted the daytime version from 2002 to 2013. She was followed by Cedric the Entertainer for one season, Terry Crews for one season, and finally Chris Harrison from 2015 to 2019.
Millionaire returned to its UK home in 2018. The series sees a contestant answer up to 15 questions for ever-increasing prizes of up to £1,000,000. The contestant is aided by four lifelines: 50/50, Ask the Audience, Phone A Friend, and Ask the Host.