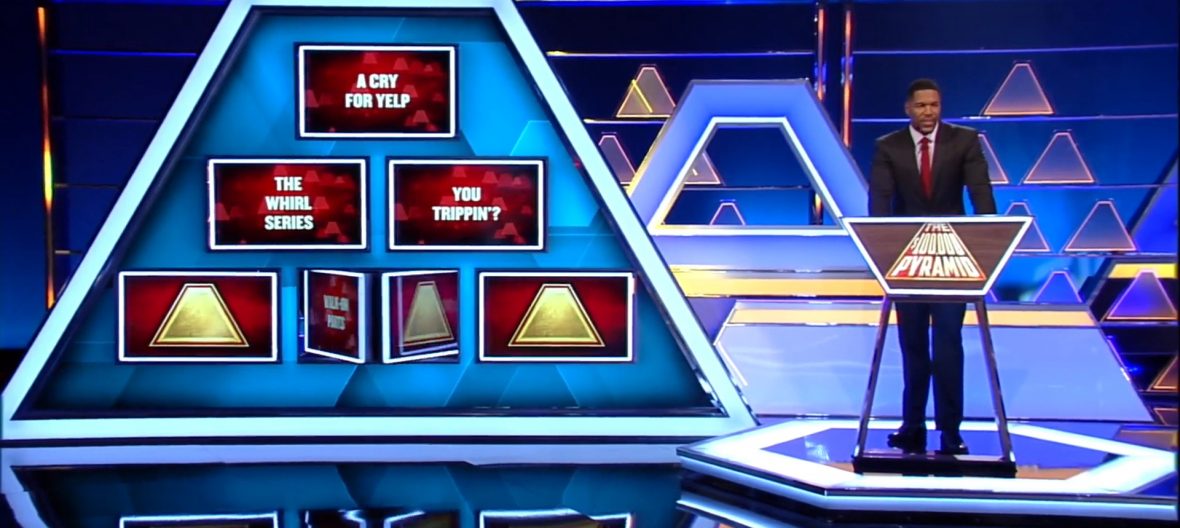 January 7, 2020
The $100,000 Pyramid Now Casting for Season Five
Your chance to sit in the Winner's Circle is coming up.
Think you have what it takes to climb to the top of the Pyramid and win big money? ABC is now casting for the fifth season of its hit game show The $100,000 Pyramid. To apply you just need to (beyond basic eligibility requirements) be at least 21, a legal resident of the United States, and able to be in New York City in April 2020 for recording. Interested? Click here or click the poster below to apply. Tell them BuzzerBlog sent you!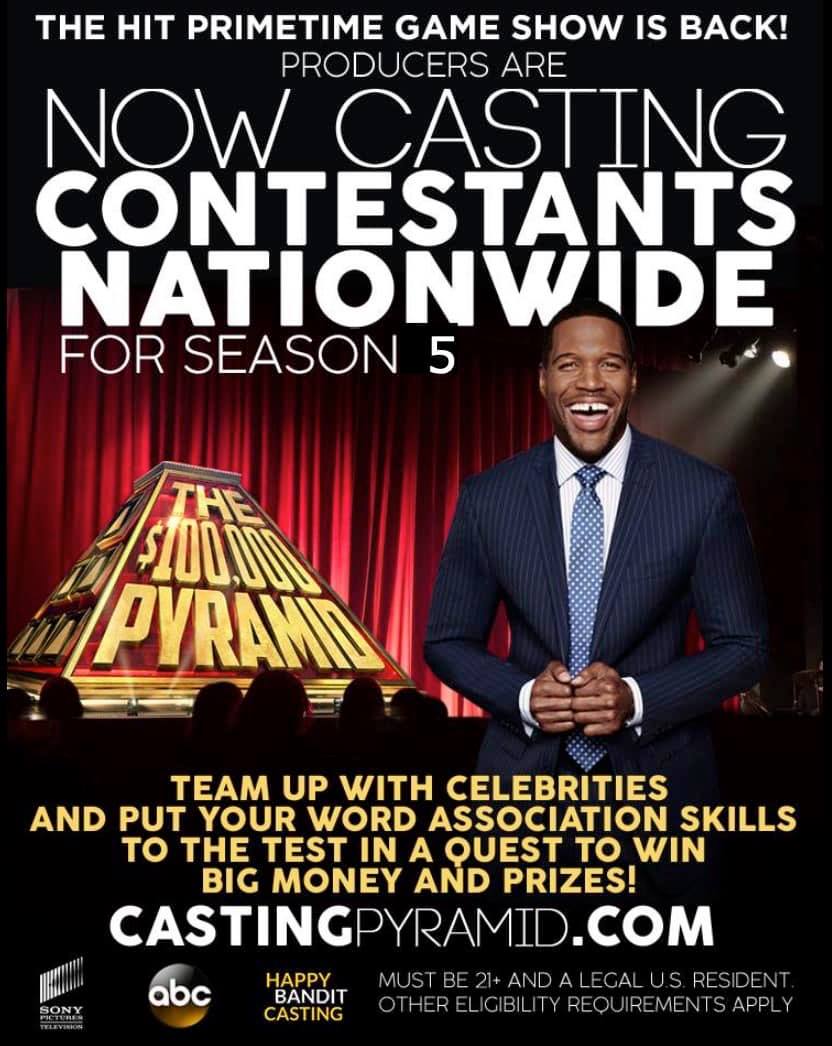 Part of ABC's Summer Fun and Games, Pyramid sees contestants pair into teams with celebrities and give each other clues to words or phrases. The game's winner gets to sit in the Winner's Circle where, through the show, they can win up to $150,000. Michael Strahan hosts.