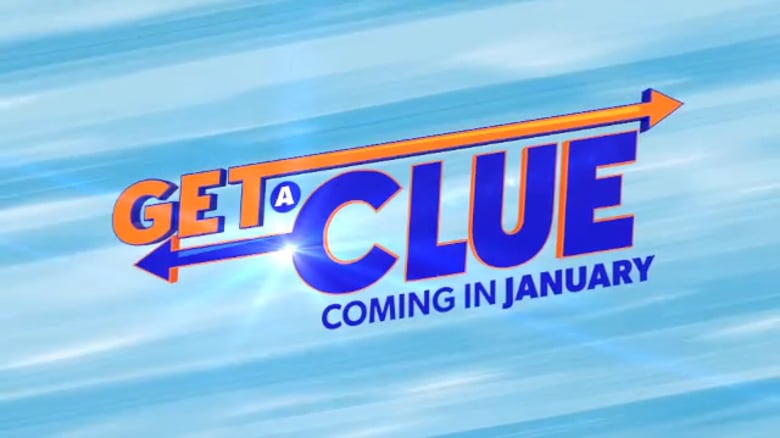 January 6, 2020
Game Show Network Debuts Get A Clue Today at 4PM
It's a typical modern Game Show Network production, for better or worse, but the game's pretty fun at least.
Today Game Show Network launches their newest production, the word game Get A Clue at 4:00PM ET. Hosted by Rob Belushi, the game sees a team of four provide each other a series of clues to words or phrases. Right answers earn points and the most points plays the bonus round for $10,000.
If you've seen any other Game Show Network original, you know what you're in for. The look is the same, the production is the same, all the format points are the same…they've got a pretty set pattern by this point. That pattern is slightly boring but functional games which rip off better shows (in this case, it's a very blatant copy of Pyramid); shows you'd probably see in a waiting room and can get in and out of quickly. I wish they took some risks like they used to (see The Chase, Russian Roulette, etc) but this is working for them and it's hard to fault them too much for creating solid, working games. More quality games only helps the genre. We've also seen how awful some of their past work can be.
Separating this from the rest of their pack is that word games are inherently next to impossible not to play along with, and Get A Clue is as shout-at-the-TV-able as their biggest hit America Says. It's a far more solid game than Common Knowledge or Best Ever Trivia Show/Master Minds, and it's got more energy than the remarkably quiet Catch 21. It's not going to blow you away but, in terms of what Game Show Network is willing to do these days, it's done well and worth checking out.