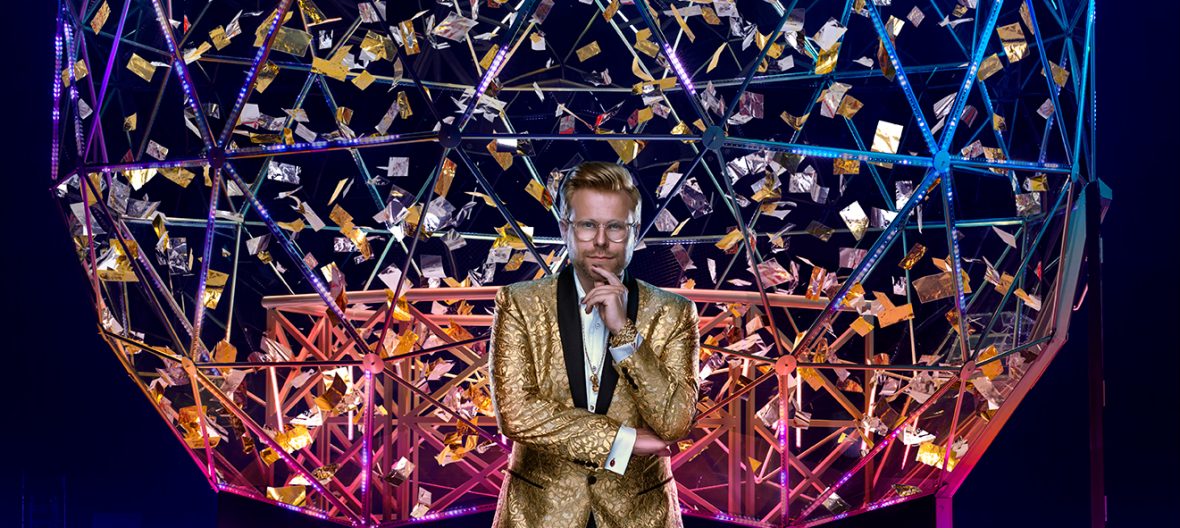 December 9, 2019
Nickelodeon's The Crystal Maze Launches January 24th
The classic British game show will finally come to America January 2020.
Start the fans, please…Nickelodeon's The Crystal Maze has a debut date! The iconic British game show will launch in America on Friday, January 24th, at 7:00PM ET on Nickelodeon. Comedian Adam Conover (truTV's Adam Ruins Everything) will play the role of the Maze Master, guiding a family through the maze's four zones: Aztec, Eastern, Futuristic, and Industrial.
Families compete in various physical and mental challenges inside the maze to earn time crystals. Succeed a challenge and earn a crystal worth five seconds for the show's finale, the Crystal Dome. There's a chance to win up to $25,000 so the more crystals the better shot at winning big.
The Crystal Maze first debuted in 1990 on Channel 4 in the United Kingdom. Originally running until 1995, the show was revived in 2017 and is currently hosted by Richard Ayoade.